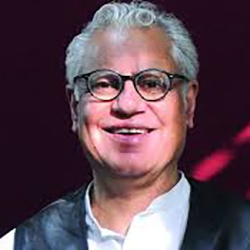 When: Wednesday, November 11, 2015
3:00 PM - 4:00 PM
Where: Arthur Rubloff Building, Faculty Lounge - Rubloff 240, 375 E Chicago Ave, Chicago, IL 60611 map it
Audience: Faculty/Staff - Student - Public - Post Docs/Docs - Graduate Students
Contact: Anna Maitland

Group: Global Health Studies
Category: Global & Civic Engagement
Description:
A discussion with Anand Grover, former Special Rapporteur on the Right to
Health and Senior Advocate for the Supreme Court of India
Wednesday, November 11, 2015 at 3pm
Faculty Lounge - Rubloff 240
(2nd Floor via the North/Chicago Ave. side of the building)

Please join us for a roundtable discussion with Anand Grover, facilitated by the director of the Northwestern Access to Health Project Prof. Juliet Sorensen, on the role of courts and litigation in health and human rights. Mr. Grover was the Special Rapporteur on the Right to Health from 2008‐2014, is the Director of The Lawyer's Collective in Delhi, and is a prominent strategic litigation lawyer. He is well known for his work on the (temporarily) groundbreaking decision to decriminalized same sex acts between men in India, as well as his work litigating the status of patents on life saving cancer and anti‐retroviral drugs and on the 2G government corruptions candal in India. Don't miss what is sure to be an exciting conversation!
Coffee will be provided. This talk is organized by the Northwestern Law Bluhm Legal Clinic Center for International Human Rights and Global Health Studies.
Please RSVP to anna.maitland@law.northwestern.edu