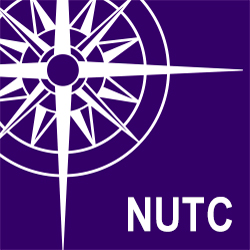 When: Thursday, March 30, 2017
4:00 PM - 5:15 PM
Where: Chambers Hall, Lower Level, 600 Foster St, Evanston, IL 60208 map it
Audience: Faculty/Staff - Student - Public - Post Docs/Docs - Graduate Students
Cost: FREE!
Contact: Diana Marek 847.491.2280

Group: Northwestern University Transportation Center
Category: Academic
Description:
NUTC Academic Seminar Series presents:
Multidimensional Network Analysis of Customer Preferences in Engineering Design
 Wei Chen, PhD
Wilson-Cook Professor in Engineering Design, Director of Graduate Studies, Department of Mechanical Engineering, Northwestern University
ABSTRACT:
Using network analysis for investigating complex social systems has gained increasing scientific support in many research disciplines. In this talk, we present a framework of multidimensional network analysis (MNA) for modeling customer preferences in supporting engineering design decisions. The research is motivated by overcoming the limitations of using Discrete Choice Analysis (DAC) for modeling consumer preference. In the proposed Multidimensional Customer-Product Network (MCPN), customer-product interactions are viewed as a socio-technical system where separate entities of "customers" and "products" are simultaneously modeled, and multiple types of relations, such as consideration and purchase, product associations, and customer social connections are considered. Beyond the traditional descriptive analysis that examines the network structure characteristics, we employ the Exponential Random Graph Model (ERGM) as a unified statistical inference framework to interpret complex preference decisions. The Our approach broadens the traditional utility-based logit models by considering dependency among complex customer-product relations, including the similarity of associated products, "irrationality" of customers induced by social influence, nested multi-choice decisions, and correlated attributes of customers and products. Examples of modeling customer vehicle preferences based on the New Car Buyers Survey (NCBS) of China's automobile market are presented to illustrate the benefits of network approach.
SPEAKER BIO:
Dr. Wei Chen is the Wilson-Cook Chair Professor in Engineering Design at Northwestern University. Directing the Integrated DEsign Automation Laboratory (IDEAL- http://ideal.mech.northwestern.edu/), her current research involves issues such as simulation-based design under uncertainty, model validation, stochastic multiscale analysis and design, robust shape and topology optimization, multidisciplinary optimization, consumer choice modeling and enterprise-driven decision-based design. She is the co-founder and Director of the interdisciplinary doctoral cluster in Predictive Science and Engineering Design (PSED) at Northwestern. She is also serving as the Chair of the research faculty council of the Segal Design Institution at Northwestern.
Dr. Chen received her Ph.D. from the Georgia Institute of Technology in 1995. She served on the ASME Design Engineering Division (DED) Executive Committee (2009-2015) and was an elected Advisory Board member of the Design Society (2007-2013). She is a review editor of Structural and Multidisciplinary Optimization and served twice as an Associate Editor of the ASME Journal of Mechanical Design. In addition, she serves as the Associate Editor of SIAM/ASA Journal on Uncertainty Quantification (JUQ) and the Department Editor for the IIE Transactions. Dr. Chen was the recipient of the 1996 NSF Faculty Early Career Award, the 1998 American Society of Mechanical Engineers (ASME) Pi Tau Sigma Gold Medal achievement award, the 2006 SAE Ralph R. Teetor Educational award, and the 2015 ASME Design Automation Award. She is a Fellow of American Society of Mechanical Engineers (ASME) and an Associate Fellow of American Institute of Aeronautics and Astronautics (AIAA)