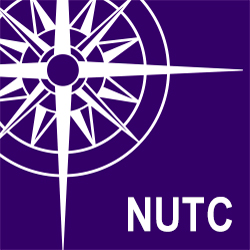 When: Thursday, April 27, 2017
4:00 PM - 5:15 PM
Where: Chambers Hall, Lower Level, 600 Foster St, Evanston, IL 60208 map it
Audience: Faculty/Staff - Student - Public - Post Docs/Docs - Graduate Students
Cost: FREE!
Contact: Diana Marek 847.491.2280

Group: Northwestern University Transportation Center
Category: Academic
Description:
NUTC Academic Seminar Series presents:
Delivering Sustainability: Transporting Goods in Urban Spaces
Anne Goodchild, University of Washington
Allan & Inger Osberg Associate Professor
SCTL Center Director
 Abstract: The movement of freight in urban areas has a major impact on the economic power, quality of life, and accessibility and attractiveness of the local community, but it receives little attention in comparison to passenger movements. With the ongoing increase in urban freight, there is increased concern about goods movements and their consequences. What is the urban freight system? What are the problems presented by the urban freight system? And what role does it play in developing more sustainable cities?
This talk presents a view of the role of freight in developing sustainable cities, and some of the pioneering work of the Urban Freight Lab; one of the current research thrusts of the Supply Chain Transportation and Logistics Center; for which Dr. Goodchild is the Founding Director.
Dr. Goodchild will share the approaches the Urban Freight Lab has taken to quantify emissions from different goods delivery systems, and their findings to date.
SPEAKER BIO:
Anne Goodchild joined the University of Washington faculty as an Assistant Professor in December 2005 after completing her PhD in Civil and Environmental Engineering at the UC at Berkeley. Her research interests lie in the analysis of logistic systems, with an emphasis on freight transportation. Her dissertation work examined the impact of a crane operating strategy on port terminal operations. Other research experience includes minimizing emissions in strategic routing and schedule planning in urban pick-up and delivery system, policy and technology implementations to improve intermodal interfaces, and the relationship between freight activity and the economy. Before attending Berkeley she worked in consulting for 5 years in Europe and North America, for PricewaterhouseCoopers LLP and Applied Decision Analysis Inc., modeling business problems such as airline fleet maintenance scheduling. She holds an MS in Civil and Environmental Engineering from the UC at Berkeley, and a BS (with High Honors) in Mathematics from the UC at Davis.