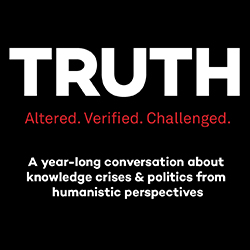 When: Thursday, October 12, 2017
12:30 PM - 2:00 PM
Where: Parkes Hall, Room 222, 1870 Sheridan Road, Evanston, IL 60208 map it
Audience: Faculty/Staff - Student - Post Docs/Docs - Graduate Students
Contact: Jill Mannor 847.467.3970

Group: Alice Kaplan Institute for the Humanities
Category: Lectures & Meetings
Description:
Steven Lukes is Professor of Sociology at New York University. His writing and teaching range over political science, political and moral philosophy, sociology, anthropology, and the philosophy of the social sciences. His publications include Emile Durkheim: His Life and Work (1973); Individualism (1973); Power: A Radical View (1974, second edition 2005); Essays in Social Theory (1977); Marxism and Morality (1985); Moral Conflict and Politics (1991); Liberals and Cannibals: The Implications of Diversity (2003); The Curious Enlightenment of Professor Caritat: A Comedy of Ideas (1995) and Moral Relativism (2005). With Martin Hollis he co-edited Rationality and Relativism (1982) and with Michael Carrithers and Steven Collins, The Category of the Person: Anthropology, Philosophy, History (1986). He is currently working on a new edition of Power: A Radical View and on a book about the sociology of morals.
Co-presented by the Department of Sociology and the Kaplan Humanities Institute.
The 2017-18 TRUTH Dialogues are a year-long conversation about knowledge crises and politics from humanistic perspectives, co-presented by the Alice Kaplan Institute for the Humanities in partnership with multiple Northwestern departments and programs.
Add Event to Calendar