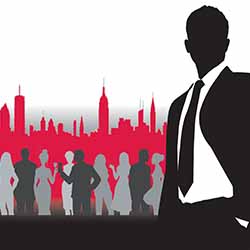 When: Saturday, November 18, 2017
7:30 PM - 9:30 PM
Where: Wirtz Center for the Performing Arts, Ethel M. Barber Theater, 30 Arts Circle Drive, 1949 Campus Drive; 10-30 Arts Circle Drive, Evanston, IL 60208 map it
Audience: Public
Cost: Adult $30
Seniors (62+) $27
Area Educator $27
NU Faculty/Staff $25
Full-Time Student $10
NU Student $6/Adv. $10/Door
Contact: Wirtz Center Box Office 847.491.7282

Group: Virginia Wadsworth Wirtz Center for the Performing Arts
Category: Fine Arts
Description:
From musical theatre's most renowned composer, COMPANY is largely regarded as a trailblazer of the dark-comedy, modern-musical genre and the winner of seven Tony Awards. Jeff Award-winning director and TimeLIne Theatre Associate Artist Bill Brown directs this classic musical featuring a brilliantly brisk and energetic score with many of Stephen Sondheim's best known songs.
COMPANY
November 3 – 19, 2017
Ethel M. Barber Theater, 30 Arts Circle Drive
Music and Lyrics by Stephen Sondheim
Book by George Furth
Directed by William Brown
Part of the 17/18 Mainstage Subscription Package
Single tickets available online Sept 5, phone and in-person sales available Sept 19.
Performance Schedule
Friday, November 3 at 7:30PM
Saturday, November 4 at 7:30PM
Sunday, November 5 at 2:00PM
Friday, November 10 at 7:30PM
Saturday, November 11 at 7:30PM
Sunday, November 12 at 2:00PM
Thursday, November 16 at 7:30PM
Friday, November 17 at 7:30PM
Saturday, November 18 at 7:30PM
Sunday, November 19 at 2:00PM
Box Office: 847-491-7282
WIRTZ.NORTHWESTERN.EDU