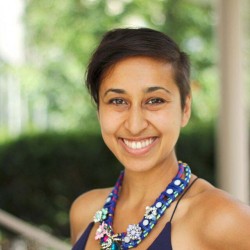 When: Thursday, February 1, 2018
5:00 PM - 6:30 PM
Where: Crowe Hall, 1-132, 1860 Campus Drive, Evanston, IL 60208 map it
Audience: Faculty/Staff - Student - Public - Post Docs/Docs - Graduate Students
Contact: Eliot Colin 847.467.4957

Group: The Sexualities Project at Northwestern (SPAN)
Category: Lectures & Meetings
Description:
Click here to view the full flyer.
How are bogeymen imagined? What are the lures created to lead them into police captivity? In this talk I discuss the policing networks emerging to respond to digitally mediated sexual exploitation of children. Based on ongoing ethnographic fieldwork with law enforcement, tech companies, NGOs, and computer scientists, I present current work on the use of non-human childlike avatars and robot dolls in police efforts. I situate these case studies within longer histories of entrapment, drawing on queer studies, critical race studies, and the anthropology of design and technology. AI-enabled avatars and robots that strive for hyperrealism achieve success through their ability to deceive. The craftiness of artificial lures indicates how traps may be encoded into internet architecture, and how such lures portend new forms of extrajudicial, networked policing.
Mitali Thakor is a SPAN postdoctoral fellow in Anthropology and Gender & Sexuality Studies. Her research and teaching cover issues of policing, computing, surveillance, sexual violence, and queer studies of robotics. She is currently working on her book manuscript, Facing the Child, an ethnography of artifice, veracity, and the global policing of child exploitation online. Mitali earned her PhD in 2016 from MIT's program in History, Anthropology, and Science, Technology, & Society. In Fall 2018, Mitali will join Wesleyan University as an assistant professor in the Science in Society Program. You can read more about her work at www.mitalithakor.com and follow her @mitalithakor.