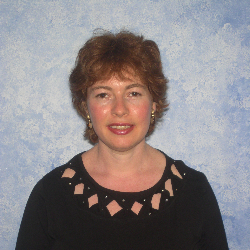 When: Monday, February 5, 2018
12:00 PM - 1:30 PM
Where: Kresge Hall, Room 1-515 (The Forum), 1880 Campus Drive, Evanston, IL 60208 map it
Audience: Faculty/Staff - Student - Post Docs/Docs - Graduate Students
Cost: Free
Contact: Danny Postel

Group: Middle East and North African Studies
Category: Lectures & Meetings
Description:
Between 1949 and 1951, 123,000 Iraqi Jews immigrated to the newly established Israeli state. Lacking the resources to absorb them all, the Israeli government resettled them in maabarot, or transit camps, relegating them to poverty. In the tents and shacks of the camps, their living conditions were squalid and unsanitary. Basic necessities like water were in short supply, when they were available at all. Rather than returning to a homeland as native sons, Iraqi Jews were newcomers in a foreign place.
Impossible Exodus tells the story of these Iraqi Jews' first decades in Israel. Faced with ill treatment and discrimination from state officials, Iraqi Jews resisted: they joined Israeli political parties, demonstrated in the streets, and fought for the education of their children, leading a civil rights struggle whose legacy continues to influence contemporary debates in Israel. Orit Bashkin sheds light on their everyday lives and their determination in a new country, uncovering their long, painful transformation from Iraqi to Israeli. In doing so, she shares the resilience and humanity of a community whose story has yet to be told.
Orit Bashkin is Professor of Modern Middle East History and Director of the Center for Middle Eastern Studies at the University of Chicago. She is the author of New Babylonians: A History of Jews in Modern Iraq (Stanford, 2012) and The Other Iraq: Pluralism and Culture in Hashemite Iraq (Stanford, 2008).
co-sponsored by the Crown Family Center for Jewish and Israel Studies