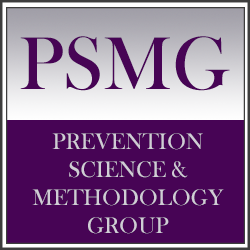 When: Tuesday, December 12, 2017
12:00 PM - 1:30 PM
Where: Online
Audience: Faculty/Staff - Student - Public - Post Docs/Docs - Graduate Students
Contact: Katia V. Chernyshov 312.503.4334

Group: Center for Prevention Implementation Methodology (Ce-PIM) - Department of Psychiatry & Behavioral Sciences
Category: Grand Rounds
Description:
Presenter: 
Cyprian Wejnert, Ph.D.
Centers for Disease Control and Prevention


Topic: CDC's National HIV Behavioral Surveillance (NHBS) system: Methods and impact on HIV prevention among key populations
Abstract:
The National HIV Behavioral Surveillance (NHBS) system was designed to monitor risk factors for HIV infection and HIV prevalence among individuals at increased risk for HIV infection, that is, sexually active men who have sex with men who attend venues, persons who recently injected drugs, and heterosexuals of low socioeconomic status living in urban areas. These groups were selected as priorities for behavioral surveillance because they represent the major HIV transmission routes and the populations with the highest HIV burden. Accurate data on HIV risk and testing behaviors in these populations are critical for understanding trends in HIV infections and planning and evaluating effective HIV prevention activities. This presentation will provide an overview of NHBS and the methods it employs (respondent-driven sampling and venue-based sampling), and will highlight some of the impact findings from NHBS have had on HIV prevention.
---------------------
About PSMG:
Ce-PIM's Prevention Science and Methodology Group (PSMG) is a virtual network of more than 480 empirical researchers and methodologists aimed to advance the field of prevention science and support the implementation of evidence-based prevention programs. The PSMG grand rounds are now conducted virtually over the internet, allowing the members to view, question, and comment live from their own computer with leading scientists and methodologists at no cost. Access to live presentations is restricted to PSMG members. However, PSMG presentations are recorded and will be publicly accessible on our website two weeks after the presentation date on the archive page.
The PSMG will host sessions devoted specifically to HIV Prevention (chaired by Nanette Benbow and Gregory Phillips) as well as Implementation Science (chaired by J D Smith), Agent-Based Modeling (chaired by Wouter Vermeer), and Innovations in Research Designs (chaired by Booil Jo).
View the full presentation schedule here and become a PSMG member here today.