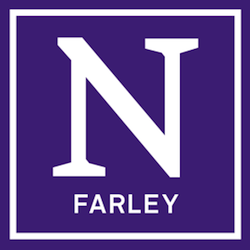 When: Thursday, February 15, 2018
11:00 AM - 12:15 PM
Where: Ford Motor Company Engineering Design Center, ITW Classroom, 2133 Sheridan Road, Evanston, IL 60208 map it
Audience: Student
Cost: FREE with registration
Contact: Elizabeth Gabel 847.467.4521

Group: Farley Center for Entrepreneurship and Innovation
Category: Academic
Description:
A one-hour deep dive, pop-up class on cryptocurrencies and blockchain tech. Taught by NU alum, Daniel Polotsky (NU '17, Founder of CoinFlip)**.
• Open to all Northwestern Students
• Hosted by the Farley Center for Entrepreneurship and Innovation
• No attendance to any prior courses/experience needed to register
• Lunch will be served
• A 15 minute Q&A will follow the class
☆ SPACE IS LIMITED: Please reserve your free ticket for this course by Monday, 1/15/2018, here: https://www.eventbrite.com/e/crypto-blockchain-deep-dive-tickets-42331651108
**This class is a follow-up to our Intro To Crypto pop-up being held on 2/1/18.