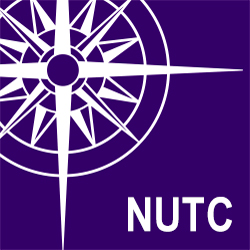 When: Tuesday, March 20, 2018
11:30 AM - 1:00 PM
Where: 13th Floor, METRA - 547 W. Jackson Blvd., Chicago, IL 60661
Audience: Faculty/Staff - Student - Public - Post Docs/Docs - Graduate Students
Cost: FREE w/ REGISTRATION
(REGISTRATION REQUIRED)
Contact: Joan Pinnell 847.491.7287

Group: Northwestern University Transportation Center
Category: Academic
Description:
Northwestern University Transportation Center (NUTC) & Sandhouse Rail Group present:
"South Shore Railroad - A public private partnership that really works."
Andrew Fox - Managing Director
Eric T. Jakubowski - Chief Commercial Officer
Anacostia Rail Holdings

REGISTRATION REQUIRED
Photo ID required for building access.

ABOUT SPEAKERS:
+ ANDREW FOX
Managing Director, Anacostia Rail Holdings Company
Andrew Fox joined Anacostia Rail Holdings Company in 1997 as the president of Pacific Harbor Line, Inc. In August 2010, Mr. Fox moved to the Chicago South Shore & South Bend Railroad where he served as President until March 2016, and then CEO until July 2016. Mr. Fox has also held a variety of posts at the Southern Pacific Transportation Company, including assistant to the vice president of operations. Mr. Fox is a past president of the California Railroad Association and past director of the ASLRRA. Northwestern University (BS); (MBA).
+ ERIC JAKUBOWSKI
Vice President and Chief Commercial Officer, Anacostia Rail Holdings Company
Eric Jakubowski joined Anacostia Rail Holdings Company in March 2012. Prior to this position, he was director of network strategy - US, for Canadian National Railway. He previously held marketing and operating positions for more than 25 years with both CN and Conrail. Eric served on the STB's Rail Shipper Transportation Advisory Committee as well as Northwestern University's Transportation Center Business Advisory Committee. Harvard University (BA); Northwestern University (MBA); (MA).
....
ABOUT ANACOSTIA:
Anacostia Rail Holdings Company owns and operates freight railroads in the United States. Our services provide our customers with neutral access to the larger Class 1 railroads. Our services also include car switching for intermodal terminals and various industries, track maintenance and repair, freight trans-loading, and train dispatching.
....
ABOUT SANDHOUSE:
The Hagestad Sandhouse Rail Group began in 2002 as an effort to connect active and veteran rail practitioners with students and academics interested in rail-related issues. Named for Douglas Dean Hagestad, a primary group founder who passed away in 2007, the Sandhouse Group meetings typically feature presentations from field experts, followed by an open forum discussion.