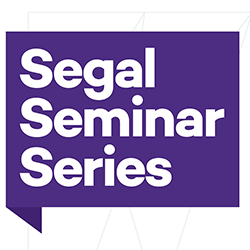 When: Tuesday, February 20, 2018
4:00 PM - 5:00 PM
Where: Ford Motor Company Engineering Design Center, ITW Classroom, 2133 Sheridan Road, Evanston, IL 60208 map it
Audience: Faculty/Staff - Student - Public - Post Docs/Docs - Graduate Students
Contact: Victoria Williams 847.467.4013

Group: Segal Design Institute
Category: Academic
Description:
About the Segal Seminar Series:
Each seminar in this quarterly series brings a design researcher from leading institutions or companies to the Segal Design Institute to share cutting edge, innovative methods and techniques in an uncharted field.
Crowdbotics: Programming Software in Natural Language
Machine learning systems are now capable of doing more sophisticated work than ever before, accelerating creative production in a variety of domains. How can machine learning techniques be applied to reduce the difficulty of software creation? We'll introduce Crowdbotics, a system for programming software applications described in natural language. Crowdbotics lets users convert descriptions of product features written in natural language to working product by matching them against combinations of libraries pulled from the public web. A built-in crowd-based expert training system allows Crowdbotics to learn over time.
Background
Anand is founder of Crowdbotics, a startup automating software development workflows. Prior to that, Anand was Chief Scientist of LeadGenius, a Y Combinator-backed startup using human computation and deep learning to automate account-based marketing. Anand has been named as one of Forbes Magazine's "30 under 30" Top 30 Entrepreneurs Under 30. Anand has published in ACM, AAAI and IEEE magazines, journals, and conferences. Anand previously held a National Science Foundation graduate research fellowship in mathematics. He holds degrees in Industrial Engineering and Operations Research, Mathematics, and Physics from UC Berkeley.