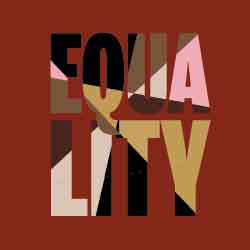 When: Saturday, April 14, 2018
4:00 PM - 5:00 PM
Where: Wirtz Center for the Performing Arts, 201, 1949 Campus Drive; 10-30 Arts Circle Drive, Evanston, IL 60208 map it
Audience: Faculty/Staff - Student - Public - Post Docs/Docs - Graduate Students
Cost: FREE
Contact: Rosie Roche

Group: Arts Circle
Category: Fine Arts
Description:
Arts Circle presents a day of artists' responses to the idea of equality. Northwestern scholars and artists, with artists-in-residence and guests, present visual art, dance, creative writing, theatre and music exploring the concept and lived experience of equality.
For full day's program please click here

Dance on Equality

Line of Sighs and Give and Take, dances by Victor Alexander and Michel Rodriguez Cintra
How do we communicate and connect about our common human experience across cultural and linguistic divides?
Choreographers Victor Alexander and Michel Rodriguez Cintra present recent dances and participate in a post-performance conversation.
Hedwig Dances presents Victor Alexander's critically-acclaimed "Line of Sighs," a collaboration with weaver Deborah Valoma. "Line of Sighs" integrates the conceptual, spatial, rhythmic and sensual dynamics of weaving and dance, triggering a charged zone of corporeality.

"Give and Take, choreographed by Michel Rodriguez Cintra, will be performed by Michel Rodriguez Cintra and Jordan Reinwald.
Victor Alexander is a native of Pinar del Rio, Cuba. His international career as an award-winning choreographer, dancer, and teacher began with studies in modern and Cuban folkloric dance at the prestigious Escuela Nacional de Arte in Havana.
The world premiere of Line of Sighs was critically acclaimed by the Chicago Tribune as "one of the 10 best dance productions of 2013".  He was also named on Dance Magazine's "25 Dancers to Watch" list.  Alexander joined the artistic and administrative team of The Ruth Page Center for the Arts; as both Director of the Ruth Page School of Dance and Co-Director of the Ruth Page Civic Ballet. In this capacity, he continues The CENTER's traditions of exceptional training, and mentoring the nation's next generation of dancers.
Michel Rodriguez Cintra was born in Havana, and is a former principal member of Danza Contemporanea de Cuba, and danced with Hedwig Dances, Concert Dance Inc., and as a guest artist with Hubbard Street Dance Chicago. As a founding member and co-choreographer with The Cambrians, Michel was named one of Dance Magazine's "25 To Watch" in 2014. Choreography credits include works for Hedwig Dances, one of which was a finalist in the A.W.A.R.D Show 2010, Visceral Dance Chicago's Solus and Dance in the Parks, among others. Michel was named one of "The Men of 2010" by Time Out Chicago, and is the recipient of the 2013 3Arts Award in Dance. In addition to being an ensemble member of Lucky Plush Productions, Michel is an adjunct faculty member at Columbia College Chicago and has taught master classes nationally and internationally.
Seating is limited and online reservations are requested