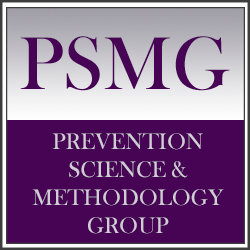 When: Tuesday, March 13, 2018
12:00 PM - 1:30 PM
Where: Online
Audience: Faculty/Staff - Student - Public - Post Docs/Docs - Graduate Students
Contact: Katia V. Chernyshov 312.503.4334

Group: Center for Prevention Implementation Methodology (Ce-PIM) - Department of Psychiatry & Behavioral Sciences
Category: Grand Rounds
Description:
Presenter: 
Donald Hedeker, PhD
University of Chicago
Topic: 
Investigating mood regulation and smoking:
Applications of mixed-effects location-scale models for intensive longitudinal data
Abstract:
Ecological momentary assessment and/or experience sampling methods are increasingly used in health and psychological studies to study subjective experiences within changing environmental contexts. In these studies, up to 30 or 40 observations are often obtained for each subject, and so these data are also called intensive longitudinal data. Because there are so many measurements per subject, one can characterize a subject's mean and variance and can specify models for both. In this presentation, we focus on an adolescent smoking study using ecological momentary assessment where interest is on characterizing changes in mood variation associated with smoking. We describe how covariates can influence the mood variances and also extend the statistical model by adding a subject-level random effect to the within-subject variance specification. This permits subjects to have influence on the mean, or location, and variability, or (square of the) scale, of their mood responses. These mixed-effects location scale models have useful applications in many research areas where interest centers on the joint modeling of the mean and variance structure.
---------------------
About PSMG:
Ce-PIM's Prevention Science and Methodology Group (PSMG) is a virtual network of more than 500 empirical researchers and methodologists aimed to advance the field of prevention science and support the implementation of evidence-based prevention programs.
The PSMG grand rounds are now conducted virtually over the internet, allowing the members to view, question, and comment live from their own computer with leading scientists and methodologists at no cost. Access to live presentations is restricted to PSMG members. However, PSMG presentations are recorded and will be publicly accessible on our website two weeks after the presentation date on the archive page. 
PSMG will host sessions devoted specifically to HIV Prevention (chaired by Nanette Benbow and Gregory Phillips) as well as Implementation Science (chaired by J D Smith), Agent-Based Modeling (chaired by Wouter Vermeer), and Innovations in Research Designs (chaired by Booil Jo).
View the full presentation schedule here and become a PSMG member here today.