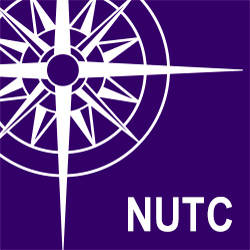 When: Thursday, March 9, 2017
4:00 PM - 5:15 PM
Where: Chambers Hall, Lower Level, 600 Foster St, Evanston, IL 60208 map it
Audience: Faculty/Staff - Student - Public - Post Docs/Docs - Graduate Students
Cost: FREE!
Contact: Diana Marek 847.491.2280

Group: Northwestern University Transportation Center
Category: Academic
Description:
NUTC Academic Seminar Series:
Anticipatory Pricing to Manage "Flow Breakdown"
Speaker:   Dr. Ian Savage,Associate Chair, Department of Economics ;
Professor of Instruction, Weinberg School of Arts and Science
Northwestern University
 Abstract:
This presentation is an economist's response to "flow breakdown." This phenomenon occurs when a highway that is close to, but less than, its maximum theoretical capacity suddenly deviates downward off of the standard density-flow relationship. The presentation discusses the desirability of adopting anticipatory congestion tolls that are greater than those necessary to internalize any "regular" congestion because there is the probability of extra congestion when breakdown occurs. The pricing discussed is an anticipatory reliability toll that is set in advance to manage the inflow to a highway in the presence of probabilistic breakdown. This paper is joint work with Jonathan Hall at the University of Toronto, and a former visiting scholar at the Transportation Center.
Speaker Bio:
Ian Savage has been a member of the faculty of both the Department of Economics and the Transportation Center at Northwestern University since 1986. His research has been concentrated in two areas: urban public transportation, and transportation safety. He has published widely on the economics of transit finances and operations. He has conducted research into the safety performance, and the effectiveness of safety regulations, in most modes of transportation -- with particular emphasis on the trucking and railroad industries.
.