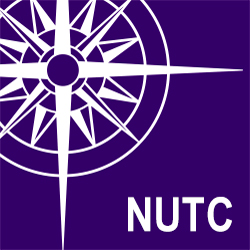 When: Thursday, May 18, 2017
4:00 PM - 5:15 PM
Where: Chambers Hall, Lower Level, 600 Foster St, Evanston, IL 60208 map it
Audience: Faculty/Staff - Student - Public - Post Docs/Docs - Graduate Students
Cost: FREE!
Contact: Diana Marek 847.491.2280

Group: Northwestern University Transportation Center
Category: Academic
Description:
NUTC Academic Semiinar Series presents:
On-demand Personal Mobility Services in the Era of Mobile Computing: Physics, Economics & Management
Hongyu Chen, Ph.D. Candidate in Civil Engineering, Northwestern University;  2017 Northwestern Transportation Center Dissertation Year Fellow
 Abstract:
Mobile computing have significantly reduced the transaction cost and information asymmetry in the personal mobility market that is traditionally dominated by taxi services. These innovations have, within a very short period of time, created the likes of Uber, Lyft and the China-based Didi Chuxing, known collectively as Transportation Network Companies (TNC), that are literally threatening the very existence of the taxi industry. There are heated debates among policy makers, academics and entrepreneurs about how the ride-sourcing/e-hail services offered by TNCs might co-evolve with the existing taxi services. In order to understand the impacts of these services, a model is developed to not only discover the underlying physical mechanism of passenger waiting process, but also estimate passenger waiting times for taxi services solely using taxi-side GPS traces. An economics model is then proposed to analyze the impact of TNCs' entrance to the market, both for when they first enter the market and when they start to pursue profit. Finally, we explore models to improve the matching process used by TNCs.
Speaker Bio:
Hongyu Chen is a Ph.D. student studying in Civil Engineering at Northwestern University. His current research focuses on characterizing, evaluating and improving on-demand personal mobility services with real data. He previously worked on modeling and design of congestion pricing schemes with respect to welfare and environmental effects. Hongyu Chen lives in Evanston, Illinois.