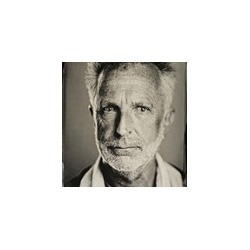 When: Wednesday, May 31, 2017
6:00 PM - 8:00 PM
Where: Red Lion Pub, 2446 N Lincoln Avenue, Chicago, IL 60614
Audience: Faculty/Staff - Student - Public - Post Docs/Docs - Graduate Students
Contact: Program of African Studies 847.491.7323

Group: Program of African Studies
Category: Lectures & Meetings
Description:
Red Lion Lecture
"Life with and without Society: Some Thoughts on Contemporary Nigeria"
Speaker: Michael Watts, Class of 1963 Professor, geography and development studies, University of California, Berkeley
Cosponsored with Environmental Humanities Workshop at Northwestern University and the African Studies Workshop at the University of Chicago.
Dr. Watts will discuss two of his publications at the lecture.  Link to publications.
Abstract: My talk will address two related but different threads of my recent work in Nigeria. One examines particular spaces of violence, namely the frontier and relatedly to question of legitimate and illegitimate forms of state and civic authority, and how this might help us understand two insurgencies which have arise since the return to civilian rule in 1999. The other is to unsettle the resource curse analysis by examining sub-national variation in state capabilities ('asymmetric state capacity') within a complex and contentious federal system (so called 'fiscal federalism') and the politics of institutional reform. 
Bio: Michael J. Watts is Class of '63 and Chancellor's Professor of Geography and Director of Development Studies at the University of California, Berkeley where he has taught for forty years. He served as the Director of the Institute of International Studies at Berkeley from 1994-2004. He has published on questions of food and famine in Africa, political conflict in Nigeria, Islamism and the agrarian question. Over the last twenty years he has written extensively on the global oil industry, especially in West Africa and the Gulf of Guinea; (see his The Curse of the Black Gold: Fifty Years of Oil in the Niger Delta, Powerhouse Books, 2008 with photographer Ed Kashi). Watts was a Guggenheim Fellow in 2003, was awarded the Berlin Prize by the American Academy of Berlin in 2016, and the Victoria Medal by the Royal Geographical Society in 2004. watts served as the Chair of the Board of Trustees of the Social Science Research Council until 2015. He was educated at University College London and the University of Michigan and has held visiting appointments at the Smithsonian Institution, Bergen, Bologna, and London. He serves on the Board of Advisors of a number of non-profits including Food First and the Pacific Institute.