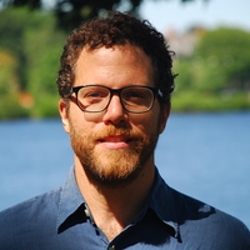 When: Monday, October 30, 2017
12:00 PM - 1:30 PM Central
Where: Harris Hall, Room 108, 1881 Sheridan Road, Evanston, IL 60208 map it
Audience: Faculty/Staff - Student - Public - Post Docs/Docs - Graduate Students
Cost: Free of charge and open to the public.
Contact: Danny Postel

Group: Middle East and North African Studies
Category: Lectures & Meetings
Description:
This talk follows the Mediterranean's resurfacing as a transnational region. Naor Ben-Yehoyada will show how Sicilian poaching in North African fishing grounds transformed transnational political action, imaginaries, and relations in the central Mediterranean: how Sicilians and Tunisians came to regard each other as related. Professor Ben-Yehoyada will recount this process from the deck of a fishing boat from the fleet of Mazara del Vallo in south-western Sicily. From the trawler's deck, he will focus on Mazara's turbulent mid-20th-century history: from a relatively unimportant viticulture town to a central scene in Fish Wars, irregular migration, a trans-Mediterranean gas pipeline, and the rising importance of the Mediterranean in Italian politics since the 1970s.
Naor Ben-Yehoyada is an assistant professor of anthropology at Columbia University. He specializes in maritime, political, and historical anthropology, specifically the maritime aspect of Israeli-Palestinian history and post-WWII region formation processes between Sicily and Tunisia. His book The Mediterranean Incarnate: Region Formation between Sicily and Tunisia since World War II was published by the University of Chicago Press in May 2017.
This lecture is part of the MENA program's quarterly New Directions in Middle East and North African Studies series, which presents scholars from a range of disciplines taking new approaches to the study of the region.