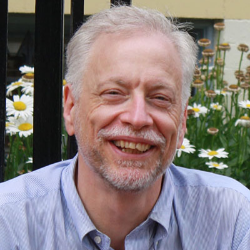 When: Monday, May 7, 2018
6:00 PM - 7:30 PM Central
Where: Evanston Public Library, Community Meeting Room (1st Floor), 1703 Orrington Ave., Evanston, IL 60201
Audience: Faculty/Staff - Student - Public - Post Docs/Docs - Graduate Students
Cost: Free of charge and open to the public.
Contact: Danny Postel

Group: Middle East and North African Studies
Co-Sponsor: Global Politics and Religion Research Group

Category: Lectures & Meetings
Description:
Most Arab states have an official religion and make some provisions for religious law in some areas. But they also proclaim religious freedom. To what extent, and in what ways, are these two sets of commitments — seemingly very much in tension — met in practice?
Nathan Brown, Professor of Political Science and International Affairs and Director of the Institute for Middle East Studies at George Washington University, will address these and related questions in this free program presented in partnership with the Evanston Public Libraryand One Book One Northwestern.
Nathan Brown's books include Arguing Islam after the Revival of Arab Politics (2016), When Victory Is Not an Option: Islamist Movements in Arab Politics (2012), The Dynamics of Democratization: Dictatorship, Development, and Diffusion. Baltimore (2012), and Constitutions in a Non-Constitutional World: Arab Basic Laws and the Prospects for Accountable Government (2001).
A past president of the Middle East Studies Association (MESA), he serves on the Middle East and North Africa advisory committee for Human Rights Watch. He has previously served as an advisor for the committee drafting the Palestinian constitution, the United Nations Development Program, and several NGOs.
This event is part of the MENA Monday Night series, a partnership between Northwestern's MENA Program and the Evanston Public Library aimed at expanding the public's understanding of the MENA region and fostering a forum for questions and dialogue. MENA Monday Night events are free of charge and open to the public.
This event is co-sponsored by One Book One Northwestern (http://www.northwestern.edu/onebook/), the Global Politics and Religion Research Group (http://buffett.northwestern.edu/programs/gpr/index.html), and the Department of Political Science (https://www.polisci.northwestern.edu).