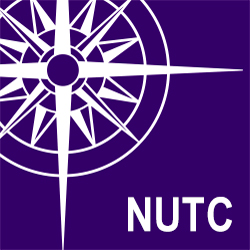 When: Tuesday, November 14, 2017
11:00 AM - 12:15 PM Central
Where: Chambers Hall, Lower Level, 600 Foster St, Evanston, IL 60208 map it
Audience: Faculty/Staff - Student - Public - Post Docs/Docs - Graduate Students
Cost: No charge for admission / open to the public
Contact: Diana Marek 847.491.2280

Group: Northwestern University Transportation Center
Category: Academic
Description:
Northwestern University Transportation Center presents:
"Digitalization of Transport Management—a voyage not a destination"
Gunnar Stefansson
Professor of logistics and transport management,
Chalmers University of Technology, Gothenburg, Sweden,
and University of Iceland, Reykjavik, Iceland


Abstract:
Digitalization of business processes have in recent years been revolutionizing various industries aiming at making services more effective, efficient and customer centric. Industrial examples, including service and retail industries, are numerous but unfortunately bringing about very few such from the transport industry. This may sound somewhat contradictory, given the fact that transportation and distribution is a major enabler of efficient business transactions, providing the business industry with the customer value crucial for sustainable future operations.

The seminar will focus on the voyage toward a connected transport industry, where issues linked to the facilitation of information exchange between various industrial partners and the transportation industry, that is at this point of time still stumbling, a situation completely unacceptable in today's era of easy access and exchange of data and information. The envision of providing a digital ecosystem for the transport industry in order to support more efficient collaboration within logistics supply chains will be presented. The digital ecosystem is not only capable of enabling and facilitates information exchange in more effective and efficient way, but is aimed at providing the transport industry with means to take the leap towards the digital arena that the customers command and at the same time a sustainable business operation entails today.
Bio
Dr. Gunnar Stefansson completed his engineering degree at University of Iceland and later earned his PhD at Chalmers University of Technology, Gothenburg, Sweden: His work is on the topic of collaborative logistics management and the use of information technology to support logistics activities with main focus on transport management and third parties' logistics service providers. The work was to great extend carried out in the US with support from many of the NUTC's faculty. To this day, Gunnar divides his time between the two universities, University of Iceland and Chalmers University of Technology, working on transport and logistics management and the digitalization of the transport industry.
In recent years the research focus has been on collaboration issues within supply chains, tracking and tracing, development of smart transport management frameworks, resource utilization and digitalization of transport management for increased efficiency in the industry. The underlying research has its base in many Icelandic, Swedish as well as European Union financed projects in recent years. Publications of the research has been included in journals such as International Journal of Production Economics, Journal of Business Logistics, International Journal of Physical Distribution & Logistics Management, International Journal of Logistics Systems and Management, International Journal of Productivity and Quality Management, World Review of Intermodal Transportation Research, Research in transportation Economics, International Journal of Productivity and Performance Management, among others.