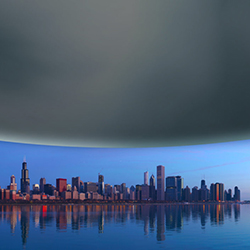 When: Tuesday, November 28, 2017
6:30 PM - 7:30 PM
Where: Technological Institute, LR3, 2145 Sheridan Road, Evanston, IL 60208 map it
Audience: Faculty/Staff - Student - Public - Post Docs/Docs - Graduate Students
Cost: FREE and Open to the Public
Contact: Gretchen Oehlschlager 847.467.1338

Group: CIERA - Center for Interdisciplinary Exploration and Research in Astrophysics
Category: Lectures & Meetings
Description:
A Conversation with the Northwestern Scientists behind the First-ever Multi-messenger Astronomy Observations
Moderated by Dr. Michelle Larson, President & CEO, Adler Planetarium
Featuring:
Vicky Kalogera, Shane Larson, Raffaella Margutti, Wen-fai Fong
-- Panel discussion is free and open to the public.
-- No registration or ticket required.
-- Doors will open at 6:15pm.
-- Room is wheelchair accessible.
-- Campus parking structures and lots are free for public use after 4:00pm.
Join the Facebook Event.
Event will be LIVESTREAMED and RECORDED. Please see Event Web site for more information.
On October 16, 2017, scientists announced the first-ever observation of a binary neutron star inspiral and merger—this astronomical event will provide a powerful new way to understand the lives of stars and how they die and join the galactic graveyard.
Anticipated by the Laser Interferometer Gravitational-Wave Observatory (LIGO) for more than 20 years, this merger represents the first joint detection of an astronomical event using two astronomical observing techniques: gravitational waves and electromagnetic radiation. Together these approaches are known as "multi-messenger astronomy". Gravitational waves were the subject of 2017's Nobel Prize in Physics, and multi-messenger astronomy was named one of the NSF's 10 Big Ideas for future scientific investment. Northwestern played a singularly unique role with scientific leadership on both sides of this cutting-edge discovery.
Join Professors Kalogera, Larson, Margutti and Fong for a moderated panel discussion, as they describe their roles and experiences in the making of this ground-breaking discovery. These exceptional researchers will also explain what these new findings mean for humanity's understanding of the universe, and the dawn of a new age of astronomy.
View the Northwestern Special Feature, for videos, podcast, and interviews with CIERA astronomers involved in the discovery!