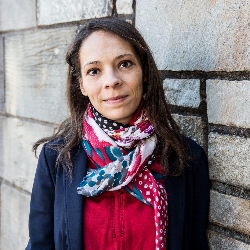 When: Monday, April 23, 2018
12:00 PM - 1:30 PM Central
Where: Kresge Hall, 1-515 (The Forum), 1880 Campus Drive, Evanston, IL 60208 map it
Audience: Faculty/Staff - Student - Post Docs/Docs - Graduate Students
Cost: Free
Contact: Danny Postel

Group: Middle East and North African Studies
Category: Lectures & Meetings
Description:
The adoption of Tunisia's 2014 constitution has been widely celebrated as a major achievement of the North African country's 2011 revolution. Four years later, however, the forces of Tunisia's ancien régime threaten the new constitutional order and the ongoing democratization process. This talk will examine the highly-touted successes and the lesser-known setbacks of the Tunisian Revolution.
Nadia Marzouki is Research Fellow at the Abdallah S. Kamel Center for the Study of Islamic Law and Civilization at Yale Law School and a Research Fellow at the Centre National de la Recherche Scientifique (CNRS) in Paris. Her work examines public controversies about Islam in Europe and the United States and debates about religious freedom and democratization in North Africa.
She is the author of Islam: An American Religion (2017) and co-editor of two books: Religious Conversions in the Mediterranean World (with Olivier Roy, 2013) and Saving the People: How Populists Hijack Religion (with Roy and Duncan McDonnell, 2016).
This event is co-sponsored by One Book One Northwestern (http://www.northwestern.edu/onebook/) and the Department of Political Science (https://www.polisci.northwestern.edu).