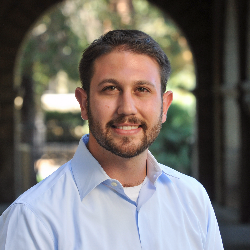 When: Monday, February 26, 2018
12:00 PM - 1:30 PM Central
Where: Kresge Hall, 1-515 (The Forum), 1880 Campus Drive, Evanston, IL 60208 map it
Audience: Faculty/Staff - Student - Post Docs/Docs - Graduate Students
Cost: Free
Contact: Danny Postel

Group: Middle East and North African Studies
Category: Lectures & Meetings
Description:
On September 25, 2017, the Kurdistan Region of Iraq (KRI) held a referendum on independence, which passed by an overwhelming majority. What were the strategic origins behind the vote and its timing? What were the local, regional, and international implications of the vote, and what can be expected in the future? Will Iraqi Kurdistan move closer toward independence, or will it face greater domestic and international pressure to limit its ambitions?
Morgan Kaplan is a Postdoctoral Fellow at the Buffett Institute for Global Studies at Northwestern. Prior to coming to the Buffett Institute, he was a Postdoctoral Research Fellow at the Belfer Center for Science and International Affairs at the Harvard Kennedy School and a Predoctoral Fellow at the Center for International Security and Cooperation at Stanford University. He received his MA and PhD in Political Science at the University of Chicago. 
His primary research examines the international politics of rebellion with a focus on how insurgent groups use international diplomacy to solicit third-party support. His research also examines intra-insurgent politics, international security, and state formation. The empirical focus of his work is on the Middle East, with a specialization in Kurdish and Palestinian politics. Kaplan has conducted field work in Iraqi Kurdistan, Israel-Palestine, Jordan, and the United Kingdom.