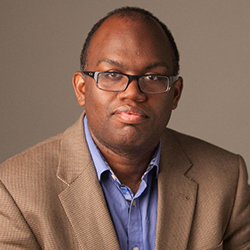 When: Tuesday, May 8, 2018
4:00 PM - 5:30 PM Central
Where: Kresge Hall, #1515 (Trienens Forum), 1880 Campus Drive, Evanston, IL 60208 map it
Audience: Faculty/Staff - Student - Public - Post Docs/Docs - Graduate Students
Cost: Free; public welcome.
Contact: Jill Mannor (847) 467-3970

Group: Alice Kaplan Institute for the Humanities
Category: Lectures & Meetings
Description:
On migration, displacement, and knowledge in the past and in the present.
Professor Dan-el Padilla Peralta (Princeton) is a classicist who specializes in Roman history, especially in aspects of pilgrimage and migration. In this talk he will discuss the intersection of his migratory subjectivity and Dominican identity with his formation as a classicist, which he writes about in his book Undocumented: A Dominican Boy's Odyssey from a Homeless Shelter to the Ivy League.
Presented by the new Global Antiquities research group (more below) and co-sponsored by the Alice Kaplan Institute for the Humanities, the Department of Classics, the Department of Political Science, and the Program in Latino/Latina Studies.
The Global Antiquities research group brings together Northwestern humanities scholars who specialize in the study of the literatures, histories, and cultures of the ancient world (roughly defined as anything preceding 800 CE). Our interests range from Mesopotamian art to Greek philosophy, from classical Latin poetry to Hindu Brahmin law, and from Tang dynasty China to Syriac and Coptic Christianity. The group (formed in the summer of 2017) gets together twice a quarter for colloquia, field trips, or invited talks. The group's goal is to enliven both the scholarship and the teaching of its members, and to offer a fresh and exciting take – interdisciplinary and global in essence – on antiquity more broadly, in order to make a significant contribution to the humanities within the university and beyond it.
The Global Antiquities Group steering committee members are Mira Balberg (Religious Studies), Marianne Hopman (Classics), Mark McClish (Religious Studies), and Ryan Platte (Classics). Please contact Mira Balberg if you would like to join.