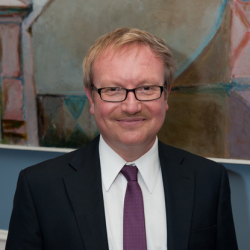 When: Thursday, April 26, 2018
12:00 PM - 1:30 PM Central
Where: Harris Hall, Room 108, 1881 Sheridan Road, Evanston, IL 60208 map it
Audience: Faculty/Staff - Student - Public - Post Docs/Docs - Graduate Students
Contact: Ayca Alemdaroglu (847) 467-6148

Group: Keyman Modern Turkish Studies (Northwestern Buffett)
Category: Lectures & Meetings
Description:
The Jews of the island of Rhodes lived under Ottoman rule for many centuries. They began to undergo many changes in the 19th century as a result of reforms, westernization and new economic circumstances. The island was conquered by Italy in 1912 and a new reality emerged in a colonial setting, leading to major transformations. This lecture will focus on the history of this Jewish community in transition between the Ottoman Empire and Italian colonialism and will reflect on the twilight years of Ottoman Sephardi Jewry.
Aron Rodrigue is the Daniel E. Koshland Professor of Jewish Culture and History at Stanford University. He specializes in the history and culture of Sephardi Jewries. His latest publication is the co-edited book A Jewish Voice from Ottoman Salonica: The Ladino Memoir of Sa'adi Besalel a-Levi (edited and with an Introduction with Sarah Abrevaya Stein, Translation, Transliteration, and Glossary by Isaac Jerusalmi) (2012). His other books include Jews and Muslims: Images of Sephardi and Eastern Jewries in Transition, 1860-1939 (2003) and Sephardi Jewry: A History of the Judeo-Spanish Community, 14th-20thCenturies, (2000, co-authored with Esther Benbassa) He is the recipient of the Alberto Benveniste Prize (Paris) for Research in Sephardic Studies, 2011, and of the National Jewish Book Council Honor Award in Sephardic Studies, 1994. He has been named Chevalier de l'Ordre des Arts et Lettres by the French Ministry of Culture in 2013.
This event is co-sponsored by the Chabraja Center for Historical Studies and the Crown Family Center for Jewish and Israel Studies.