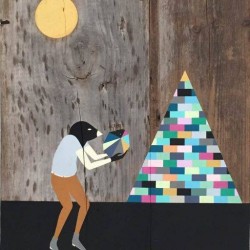 When: Saturday, October 20, 2018
9:00 AM - 7:30 PM Central
Where: John Evans Center, 1800 Sheridan Road, Evanston, IL 60208 map it
Audience: Faculty/Staff - Student - Post Docs/Docs - Graduate Students
Contact: Rossitza Guenkova-Fernandez (847) 491-3611

Group: Religious Studies Department
Co-Sponsor: Alice Kaplan Institute for the Humanities

Category: Academic
Description:
The Religious Studies Department of Northwestern University invites you to attend a graduate student conference on "Sovereignty and Strangeness," to be held in Evanston, Illinois on October 19-21, 2018 in the John Evans Alumni Center.
"Sovereignty and Strangeness" will include four graduate student panels, the film I Am Not a Witch, and two keynotes—Dr. Melissa Wilcox and Dr. Ashon Crawley. You may view the full conference schedule online: https://sites.northwestern.edu/sovereigntyandstrangeness/conference-schedule/.

This conference aims to explore the constitutive relationship between sovereignty and that which is strange, queer, or illegible. How might the language of sovereignty be useful for thinking about power in religious or secular contexts when spiritual communities, charismatic individuals, and state institutions make claim to and perform supreme authority over populations and territories? And how might the language of strangeness help trace the disruptive potential of places, practices, and bodies that exceed the logic of sovereignty? Such questions converge in talking about queer and trans* materialities, racialized cosmologies, gender troubles, cultic communities, and liberation theologies, to name just a few examples. This conference hopes to put two intellectual currents — studies of sovereignty and studies of strangeness — into conversation in ways that open these terms up to new and unexpected meanings.