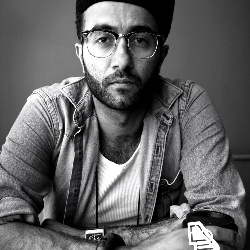 When: Saturday, April 7, 2018
2:00 PM - 3:00 PM Central
Where: McCormick Foundation Center, Main Auditorium, 1870 Campus Drive, Evanston, IL 60208 map it
Audience: Faculty/Staff - Student - Public - Post Docs/Docs - Graduate Students
Cost: Free of charge & open to the public!
Contact: Danny Postel

Group: Middle East and North African Studies
Category: Multicultural & Diversity
Description:
Please join us for this FREE performance by Iraqi-Canadian Hip-Hop Artist Yassin NARCY Alsalman!
YASSIN "Narcy" ALSALMAN is an Iraqi-Canadian musician, actor, multi-media artist, and educator. He is a pioneering figure in Arab hip-hop who blends performance with education, media with literacy, and creativity with cultural heritage.
His music has scored and appeared in films such as Voices of Iraq and Fast and Furious 7. As an actor, he has appeared in the film City of Life and in TV5's Bêtes Humaines and, most recently, as a voice actor in Assassin's Creed: Origins. His directorial debut, A Tribe Called Red, garnered him a Juno Nomination for Best Music Video and Best Video of the Year at the 2017 iHeartRadio Much Music Video Awards.
He teaches fine arts at Concordia University, where he has created courses on media and narrative and music and social change. He is currently completing a new album, working on film projects and media projects with his partners at WeAreTheMedium, an international transmedia and culture consultation collective based out of Montreal (http://www.wearethemedium.com/).
This performance is free of charge and open to the public!
Directions & detailed information on the location:
https://maps.northwestern.edu/facility/211