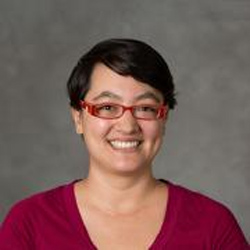 When: Friday, August 3, 2018
12:30 PM - 1:30 PM
Where: Chambers Hall, Lower Level, 600 Foster St, Evanston, IL 60208 map it
Audience: Faculty/Staff - Student - Public - Post Docs/Docs - Graduate Students
Cost: Free
Contact: Yasmeen Khan 847.491.2527

Group: Northwestern Institute on Complex Systems (NICO)
Category: Academic
Description:
Title:
Using mathematical models to inform malaria control and elimination strategies
Speaker:
Jaline Gerardin, Malaria Team Lead, Institute for Disease Modeling
Talk Abstract:
Malaria transmission has decreased rapidly in many areas over the last decade with renewed interest in global eradication. However, many of the toughest areas continue to experience high burden, and we lack an endgame strategy for achieving elimination in challenging geographies. Mathematical modeling is a useful tool for testing implementation scenarios and guiding policy, particularly in resource-constrained settings. Here we show how an agent-based model of malaria transmission can be used to understand the role of case investigation in malaria elimination and construct a framework for developing a national elimination plan in Zambia.
Speaker Bio:
Jaline Gerardin is the malaria team lead at the Institute for Disease Modeling. Her work has focused on the role of drug-based strategies in malaria control and elimination, understanding the infectious reservoir, characterizing spatial and demographic heterogeneity in transmission, and developing stratification schemes to guide elimination strategies in southern Africa.