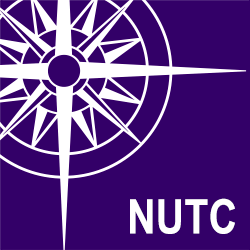 When: Thursday, November 29, 2018
4:00 PM - 5:00 PM Central
Where: Chambers Hall, Lower Level, 600 Foster St, Evanston, IL 60208 map it
Audience: Faculty/Staff - Student - Public - Post Docs/Docs - Graduate Students
Cost: Open to the public / Registration requested; Refreshments & networking @ 3:30PM
Contact: Joan Pinnell 847.491.7287

Group: Northwestern University Transportation Center
Category: Academic
Description:
Northwestern University Transportation Center & Icarus Aviation Society present:
"Impact of Non-Hub Cities to United's Success"
MANDEEP GREWAL
Vice President, Domestic Line Stations
United Airlines
Thursday, November 29, 2018 [ 4:00 - 5:00 PM ]
NUTC - 600 Foster Street, Evanston - Lower Level
Open to the public / Registration requested
Refreshments will be served @ 3:30pm
PRESENTATION ABSTRACT:
United Airlines is a global network airline serving more than 350 airports across five continents. United serves these locations from its seven large domestic hubs to include New York/New Jersey, Washington Dulles, Chicago, Houston, Denver, Los Angeles and San Francisco. Much of the public news and focus is on these locations. What may be less understood and appreciated is the role smaller domestic cities play in making United successful and the carrier of choice for millions of travelers every year. Come join Mandeep Grewal, Vice President of Domestic Line Stations, as she discusses the importance of these locations in driving and supporting United's success.
SPEAKER BIO:
Mandeep Grewal is United's vice president of domestic line stations, overseeing operations at all U.S. line stations. Prior to this position, Mandeep served as chief of staff, office of the CEO. Mandeep started her career with the company in 1992 in Financial Planning, and then moved into Revenue Management & Pricing where she had responsibility for the Americas. She then transitioned to become the managing director of customer experience for United where she introduced a new metric and tool to measure customer satisfaction, and led multiple efforts to improve the scores across the company.
Mandeep holds a bachelor of science degree in business administration from the University of Houston, and studied Economics at the Shri Ram College of Commerce in Delhi, India. She is the founding president of uIMPACT, an employee work group focused on promoting movement, advancement and connections for women at United.

PARKING & PUBLIC TRANSIT:
Please note the closest CTA El Train stop is Foster (Purple Line) 900 Foster St., Evanston, IL 60201.

CAMPUS PARKING MAPS
Permits are required in all lots Monday through Friday, 8 am - 4 pm. Fees are assessed in parking garages Monday through Friday, 8 am - 4 pm.

Evanston Campus Parking Services - 1841 Sheridan Road, Evanston, IL 60201
847-491-3319 / parking@northwestern.edu