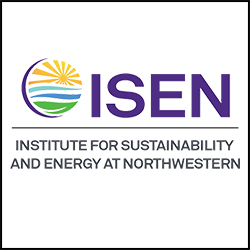 When: Friday, September 21, 2018
8:00 AM - 5:00 PM
Where: Online
Audience: Faculty/Staff - Student - Public - Post Docs/Docs - Graduate Students
Cost: Free
Contact: Jeff Henderson 847.467.1972

Group: ISEN
Category: Lectures & Meetings
Description:
Join Chicago artist Ben Whitehouse and Northwestern University climate scientist Daniel Horton, Ph.D., in co-creating a sky mosaic that represents our shared connection to the earth.
Simultaneously tweet your photo—along with other participants from around the world—to create an ongoing, web-based art exhibition.
SkyDayProject believes in the power of citizen art and citizen science to offer personal experiences that educate and inspire. We owe it to the next generation to find new ways of helping them understand what is going on "up there" and what is at stake for their future.
You can contribute now by tweeting your sky-only photo hashtagged #SkyDayProject #SkyDayChicago. Learn more at SkyDayProject.org.
View your photos online at skydayproject.org/skydaychicago.
The mission of SkyDayProject is to encourage everyone to stop, look up, examine and reflect; to challenge people to investigate the facts and draw their own conclusions; to encourage imaginative approaches and creative problem solving; to help people see that transitioning from a fossil fuel economy to a sustainable one—though challenging, for sure—offers exciting opportunities for new leadership, entrepreneurship, and innovation. And most importantly, the project is aimed at readying our communities to work together across cultures and borders, because only by working together can positive outcomes be achieved.