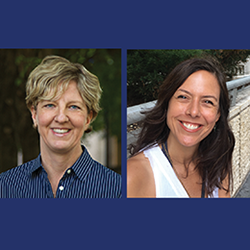 When: Wednesday, October 10, 2018
5:00 PM - 6:30 PM CT
Where: Kresge Hall, #2351 (Kaplan Institute), 1880 Campus Drive, Evanston, IL 60208 map it
Audience: Faculty/Staff - Student - Public - Post Docs/Docs - Graduate Students
Cost: Free; public welcome
Contact: Jill Mannor (847) 467-3970

Group: Alice Kaplan Institute for the Humanities
Category: Lectures & Meetings
Description:
What happens when security for some is defined as​ wielding power over others? In this conversation, we will identify one of our society's most destructive definitions of security, constructed during the colonial era and institutionalized within founding U.S. law. We examine the invention of a group of humanity called "white" people and explore how that served to safeguard the security of elite landholders by dividing laborers and completely reorganizing society. Jacqueline Battalora, author of Birth of a White Nation, will discuss the legal establishment of "white" people and trace its enduring legacy. Author Rachel Jamison Webster will tell a story of some of her ancestors who lived through this pivotal historical moment, including Molly Walsh, Banna'ka, Jemima and Benjamin Banneker. She will compare the experiences of those who rejected the security of whiteness, and those who staked its claims.
This talk is part of the 2018-19 SECURITY Dialogues, a year-long conversation about struggles over security from humanistic perspectives, presented by the Alice Kaplan Institute for the Humanities in partnership with multiple Northwestern departments and programs.
Jacqueline Battalora is the author of Birth of a White Nation: The Invention of White People and Its Relevance Today, numerous academic articles, and the forthcoming book, Whiteness Competency. She is an attorney and professor of sociology at Saint Xavier University, Chicago and a former Chicago Police Officer. Battalora is an editor for the Journal of Understanding and Dismantling Privilege. She completed her law degree from the University of Toledo and her Ph.D. at Northwestern University. She is listed with SpeakOUT and the National Speakers Association and speaks widely about the legal history that gave rise to the human category called "white" people. Her work is featured in numerous documentary films, on public radio, Anthropology in 10 minutes or Less, Teaching Tolerancehttp://www.jacquelinebattalora.com/
Rachel Jamison Webster is the author of the books, Mary is a River, September and The Endless Unbegun. She edited two anthologies of writing by Chicago youth, Alchemy and Paper Atrium, after working with Maggie Daley to establish paid after school arts training for thousands of city teens. Rachel is an Associate Professor of Instruction in the English Department, where she teaches courses in Creative Writing, and where she served as Director of the program from 2014-2018. Last year, she was an Op Ed/Public Voices Fellow, and received a Hewlett Fellowship for her work to establish diversity and social inequalities education for Creative Writing majors. Rachel's essays about healing, ancestry, politics and literature appear in many outlets, including Poetry, Tin House, L.A. Review of Books and Pacific Standard.