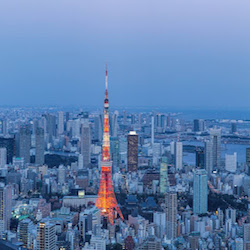 When: Monday, October 22, 2018
5:00 PM - 6:30 PM Central
Where: Kresge Hall, 1515, 1880 Campus Drive, Evanston, IL 60208 map it
Audience: Student
Contact: Lauren Worth (847) 467-6949

Group: Northwestern Buffett Global Learning Office
Co-Sponsor: Department of Asian Languages and Cultures

Category: Global & Civic Engagement
Description:
Interested in Japan?
Join the Department of Asian Languages and Cultures and the Office of Undergraduate Learning Abroad to hear about study abroad options in the Land of the Rising Sun.
We will have a special guest, Ms. Kelly Remo, Japan Study Program Associate from Earlham College, who is also an alumna of the 2014-2015 Japan Study Program.
Returnees from various programs will share their study abroad experiences:
Affiliated Programs:
Lisa Q: Kyoto Consortium for Japanese Studies at Doshisha University (Kyoto)
Jennifer Spottz: IES-Tokyo at Kanda University of International Studies (Chiba)
Recommended Summer Programs:
Andrew Pen, Maxwell Sigal, Mitchell Smith, and Yuancong Xie: HIF: Hokkaido International Foundation (Hakodate)
Shiqi Xiao: Waseda University Center for Japanese Language Short-term Program (Tokyo)
Fabian Gomez: The Yamasa Institute (Okazaki)during summer and academic year. 
Pizza will be served.