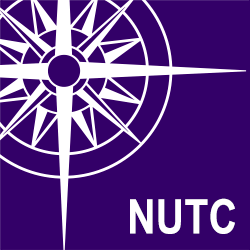 When: Wednesday, November 7, 2018
1:00 PM - 4:30 PM CT
Where: Norris University Center, 1999 Campus Drive, Evanston, IL 60208 Evanston map it
Audience: Faculty/Staff - Student - Public - Post Docs/Docs - Graduate Students
Cost: FREE w/ REGISTRATION: https://www.eventbrite.com/e/nutc-workshop-connect-carry-conquer-freight-industry-game-changers-tickets-51569524837
Contact: Joan Pinnell (847) 491-7287

Group: Northwestern University Transportation Center
Category: Academic
Description:
NUTC [FALL 2018] INDUSTRY TECHNICAL WORKSHOP
CONNECT. CARRY. CONQUER.
Innovative Practices in Freight Process Management

...
WEDNESDAY, NOV. 7, 2018
1:00 PM - 4:30 PM
Norris University Center, Evanston
...
Chicago-area companies are leading the business and technology innovations that drive freight and supply chain management today. On November 7, established leaders and rising upstarts from six of these leading companies will share a stage for NUTC's Fall 2018 Industry Technical Workshop. The industry game changers will discuss the state of the freight industry and best practices for connecting customers to carriers, as well as how to improve the end-to-end user experience—all for the purpose of conquering the supply chain. Join us!
...
EVENT SPEAKERS
Moderator: Mr. Lee Clair - Managing Partner, Transportation and Logistics Advisors

· Mr. Tommy Barnes - President, project44

· Mr. Matt Bernstein - Founder & CEO, HubTran

· Mr. Harris Ligon - Head of Marketplace Solutions, Uber Freight

· Mr. Dave Menzel - President & Chief Operating Officer, Echo Global Logistics

· Mr. Cameron Ramsdell - Chief Technology Officer, COYOTE, A UPS Company

· Mr. Al Toliver - Chief Logistics Officer, Redwood Logistics (invited)
EVENT CO-CHAIRS

· Dr. Hani Mahmassani - William A. Patterson Distinguished Chair in Transportation; Director, Northwestern University Transportation Center

· Mr. Bret Johnson - Director, Center for the Commercialization of Innovative Transportation Technology