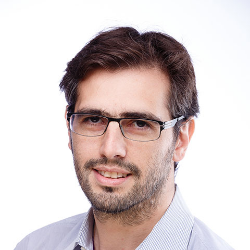 When: Monday, March 4, 2019
12:00 PM - 1:30 PM Central
Where: Kresge Hall, Room 1-515 (The Forum), 1880 Campus Drive, Evanston, IL 60208 map it
Audience: Faculty/Staff - Student - Post Docs/Docs - Graduate Students
Cost: Free and open to the public
Contact: Danny Postel

Group: Middle East and North African Studies
Co-Sponsor: Anthropology Department

Category: Lectures & Meetings
Description:
This talk is based on an oral history of a Palestinian family, tracing its experience from 1967 to the present. Members of this family have experienced military occupation, imprisonment, assassination, home demolition, restrictions on movement, and other forms of political violence. Some of them have been involved in Palestinian resistance to Israeli military occupation, planning martyr operations against Israelis and attacking Palestinian collaborators.
While being mindful of this political violence and situating the oral history in such a context, the aim of this project is to tell a story of the nuances of rural life within these events, to capture the longue durée of social change, and to highlight everyday experiences and the way events and the mundane intertwine to produce people's lives. Importantly, in telling this story, this project experiments with creative nonfiction as ethnography. In this talk, Sami Hermez will explore his role as storyteller by first reading excerpts from his book, and then focusing on what it means to write creative nonfiction as an anthropologist, the challenges he has encountered, and the choices he has made.
Sami Hermez teaches anthropology at Northwestern University in Qatar and is the author of War Is Coming: Between Past and Future Violence in Lebanon (University of Pennsylvania Press, 2017). His research focuses on the everyday life of political violence in Lebanon, and his broader concerns include the study of social movements, the state, memory, security, and human rights in the Arab World. He has held posts at Harvard University, the University of Pittsburgh, Mt. Holyoke College, and the Centre for Lebanese Studies, St. Antony's College, Oxford University. His professional experience includes work with the United Nations Capital Development Fund and World Bank in New York and Sana'a, Yemen, as well as a stint with the UN Development Program in Beirut.
This lecture is part of the MENA program's quarterly New Directions in Middle East and North African Studies series, which presents scholars from a range of disciplines taking new approaches to the study of the region.
co-sponsored by Northwestern University in Qatar (NU-Q) and the Department of Anthropology