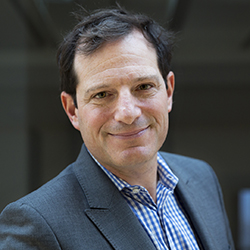 When: Friday, November 16, 2018
12:00 PM - 1:30 PM
Where: Kresge Hall, #2351 (Kaplan Seminar Room), 1880 Campus Drive, Evanston, IL 60208 map it
Audience: Faculty/Staff - Student - Public - Post Docs/Docs - Graduate Students
Cost: Free
Contact: Jill Mannor 847.467.3970

Group: Alice Kaplan Institute for the Humanities
Co-Sponsor(s):
War & Society Working Group (Buffett Institute)

Category: Lectures & Meetings
Description:
Lunch will be served.
Scott Straus is Vilas Distinguished Achievement Professor of Political Science and International Studies at UW-Madison. Scott specializes in the study of genocide, political violence, human rights, and African politics. His most recent books are Making and Unmaking Nations: War, Leadership, and Genocide in Modern Africa (Cornell University Press, 2015), which has won four awards, including the 2018 Grawemeyer Award for Ideas Improving World Order, as well as two honorable mentions, and Fundamentals of Genocide and Mass Atrocity Prevention (United States Holocaust Memorial Museum, 2016).
This talk is co-sponsored by the War & Society Working Group of the Buffett Institute for Global Studies, the Department of Political Science, and the Kaplan Humanities Institute as part of the 2018-19 SECURITY Dialogues, a year-long conversation about struggles over security from humanistic perspectives, presented by the Alice Kaplan Institute for the Humanities in partnership with multiple Northwestern departments and programs.