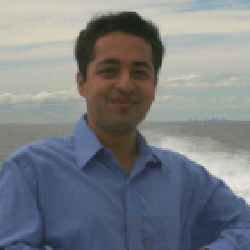 When: Monday, January 14, 2019
2:00 PM - 3:30 PM Central
Where: Technological Institute, F160, 2145 Sheridan Road, Evanston, IL 60208 map it
Audience: Faculty/Staff - Student - Post Docs/Docs - Graduate Students
Cost: Free
Contact: Lisa Raymond (847) 491-8646

Group: CIERA - Observational Astronomy Meetings
Category: Lectures & Meetings
Description:
Monday Observational Meetings for Northwestern University's Center for Interdisciplinary Exploration and Research in Astrophysics (CIERA), this week featuring:
Tanmoy Laskar (University of Bath)
Title: GRBs: The Radio Revolution
Abstract: Gamma-ray bursts, the most energetic explosions in the Universe, are ideal probes of extreme relativistic astrophysics. Observations and modeling of their X-ray to radio afterglow radiation provide crucial clues to understanding particle acceleration in relativistic shocks, explosion and jet launching mechanisms, and the nature of GRB progenitors. Such multi-wavelength studies have previously been hamstrung by the lack of sensitivity of radio facilities. I will present results demonstrating the incredible impact the VLA and ALMA are having in breaking parameter degeneracies, discovering elusive reverse shock signatures, and uncovering unexpected, new physics.
Host: Raffaella Margutti