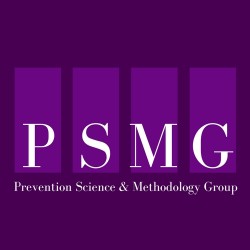 When: Tuesday, April 30, 2019
12:00 PM - 1:30 PM
Where: Online
Audience: Faculty/Staff - Student - Public - Post Docs/Docs - Graduate Students
Cost: Free
Contact: Katia Chernyshov 312.503.4334

Group: Center for Prevention Implementation Methodology (Ce-PIM) - Department of Psychiatry & Behavioral Sciences
Category: Lectures & Meetings
Description:
Arthur Robin Williams, MD
Columbia University, Irving Medical School
OUD Cascade of Care and Quality Measure Development
Amid worsening opioid overdose death rates, the nation continues to face a persistent addiction treatment gap limiting access to quality care for opioid use disorder (OUD). Three FDA-approved medications (methadone, buprenorphine, and extended-release naltrexone) have high quality evidence demonstrating reductions in drug use and overdose events, but most individuals with OUD do not receive them. The development of a unified public health framework, such as a Cascade of Care, could improve system level practice and treatment outcomes. This presentation details an expanded OUD treatment cascade, first published in 2017, with additional attention to prevention stages and both individual-level and population-based services to better inform efforts at the state and federal level. The proposed cascade framework has attracted considerable interest from federal agencies including the CDC and NIDA along with policy-makers nationwide. Including recent literature on pharmacotherapy for OUD and evidence-based interventions related to prevention, identification, and treatment of individuals with OUD, the presentation includes updated figures from the 2016 National Survey on Drug Use and Health. Many currently employed interventions (prescriber guidelines, prescription monitoring programs, naloxone rescue) address prevention of OUD or downstream complications but not treatment of the underlying disorder itself. An OUD Cascade of Care framework could help structure local and national efforts to combat the opioid epidemic by identifying key targets, interventions, and quality indicators across populations and settings to achieve these ends. Improved data collection and reporting methodology will be imperative.