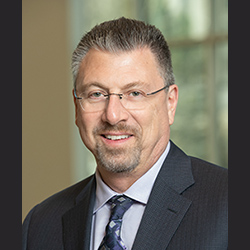 When: Friday, March 15, 2019
4:00 PM - 5:00 PM
Where: Prentice Women's Hospital, Lecture Room L, Third Floor, 250 E. Superior, Chicago, IL 60611 map it
Audience: Faculty/Staff - Student - Post Docs/Docs - Graduate Students
Contact: Zev Valancy 312.503.7113

Group: Center for Genetic Medicine
Category: Lectures & Meetings
Description:
Steven Keiles, MS, LCGC
Sr. Director, Genomic Services, Quest Diagnostics
Session Overview: The goal of the session is to provide an overview of current advances in genetic discoveries and technologies. We will then review how these technological advancements are being put into practice in the form of consumer genetics and personalized medicine. We will also address the state of the payer market and how they are viewing such a rapidly advancing field.
Learning Objectives:
1. Describe how next generation sequencing has changed how we use genetic testing today.
2. Discuss at least three clinical uses of new genetic technology
3. Recall at least two requirements for payers to offer coverage of genetic testing.

Bio: Steven is currently the Senior Director of Genomic Services at Quest Diagnostics where he oversees and manages all activities of the genetic counselors for Quest Diagnostics. In his role he acts as the liaison between Genomic Services and other areas of the company such as: Advanced Diagnostics, Corporate Medical, R&D, Laboratory Services, Finance, Legal, Compliance, and Commercial. He earned a master's degree in genetic counseling from Sarah Lawrence College, a bachelor's degree in psychology from Binghamton University in NY.

Prior to joining Quest, Steven was with Ambry Genetics, which he joined in 2000 during that company's start-up phase. His positions included Director of Genetic Specialists, Director of Clinical Affairs and Vice President of Clinical Diagnostics. Steven also has more than 20 years of clinical experience in pediatric, adult and prenatal genetic counseling, and was a recognized leader in the molecular diagnostics and phenotypic associations for Cystic Fibrosis and was a pioneer in helping bring hereditary cancer panels into the mainstream. He started his career working as a Clinical Genetic Counselor at Kaiser Permanente, Los Angeles, CA, where he was the primary genetic counselor for 17 years. Steven has also been active in the National Society of Genetic Counselors, chairing several committees and task forces, serving on its Board of Directors multiple times as well as having served as the president in 2009.