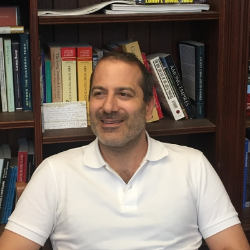 When: Wednesday, March 6, 2019
12:00 PM - 1:30 PM Central
Where: Kresge Hall, The Forum (Room 1-515), 1880 Campus Drive, Evanston, IL 60208 map it
Audience: Faculty/Staff - Student - Post Docs/Docs - Graduate Students
Cost: Free
Contact: Danny Postel

Group: Middle East and North African Studies
Co-Sponsor: Anthropology Department

Category: Lectures & Meetings
Description:
Cyrus Schayegh is Professor of International History at the Graduate Institute of International and Development Studies in Geneva. Before joining the Graduate Institute, he was Associate Professor at Princeton University and, in 2005-2008, Assistant Professor at the American University of Beirut (AUB). His current research focuses mainly on the interplay between post-war globalisation and decolonisation, Arab views of Afro-Asian decolonisation, interwar European inter-imperial cooperation, and historiography.
He is the author of two books, The Middle East and the Making of the Modern World (Harvard University Press, 2017) and Who Is Knowledgeable Is Strong: Science, Class, and the Formation of Modern Iranian Society, 1900-1950 (University of California Press, 2009) and co-editor of two other volumes, The Routledge Handbook of the History of the Middle East Mandates (Routledge, 2015) and A Global Middle East: Mobility, Materiality and Culture in the Modern Age, 1880–1940 (I.B. Tauris, 2014).
Lunch served.
This event is co-sponsored by the MENA Graduate Student Group, the Department of History and the Department of Anthropology.