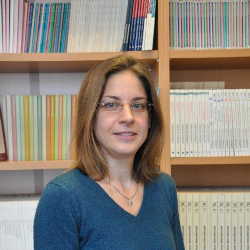 When: Monday, May 20, 2019
12:00 PM - 1:30 PM Central
Where: Kresge Hall, Room 1-515 (The Forum), 1880 Campus Drive, Evanston, IL 60208 map it
Audience: Faculty/Staff - Student - Public - Post Docs/Docs - Graduate Students
Cost: Free
Contact: Danny Postel

Group: Middle East and North African Studies
Co-Sponsor: Keyman Modern Turkish Studies (Northwestern Buffett)

Category: Lectures & Meetings
Description:
Political science schlarship on Turkey has long been dominated by top-down and macro approaches. In recent decades, other disciplines have challenged the institutional and formal definitions of politics. Such perspectives have also been used in the Turkish case, mostly by anthropologists and historians, but not so much by political scientists. Based on research on party politics and neighborhood leaders (muhtars), this presentation seeks to identify and examine the dynamics and effects of "politics from below" and to question how looking from below challenges and enriches our understanding of power dynamics in contemporary Turkey.
Elise Massicard is Director of Research at the National Centre for Scientific Research (CNRS) at Sciences Po. She works on the political sociology of Turkey, mobilizations, the politics of identity, and political territoriality. She is the author of The Alevis in Turkey and Europe: Identity and Managing Territorial Diversity and co-editor of Negotiating Political Power in Turkey: Breaking up the Party. Her most recent book is Gouverner par la proximité. Une sociologie politique des maires de quartier en Turquie.
Previously she was affiliated with the Centre d'études administratives, politiques et sociales (CERAPS) at the University of Lille, the School for Advanced Studies in the Social Sciences (EHESS), the Center for International Studies (CERI) at Sciences Po, the Observatory of Turkish Political Life (OVIPOT) in Istanbul, and the French Institute for Anatolian Studies (IFEA) in Istanbul.
Massicard is also a Visiting Scholar with the French Interdisciplinary Group at Northwestern. This event is co-sponsored by the Keyman Modern Turkish Studies Program at the Buffett Institute for Global Studies.
Lunch will be served.