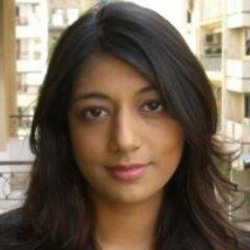 When: Tuesday, April 23, 2019
12:00 PM - 1:30 PM Central
Where: Kresge Hall, Room 1-515 (The Forum), 1880 Campus Drive, Evanston, IL 60208 map it
Audience: Faculty/Staff - Student - Public - Post Docs/Docs - Graduate Students
Cost: Free and open to the public
Contact: Danny Postel

Group: Middle East and North African Studies
Category: Lectures & Meetings
Description:
The Iraqi government, with support of coalition forces, has mounted an effective military defeat of ISIS in Iraq. But the Iraqi government has yet to grapple with the reasons why ISIS was able to be so successful in Iraq, and has failed to create a strategy for preventing the return of radical extremism to the country. Meanwhile, the country is faced with tens of thousands of ISIS affiliates in its justice system, hundreds of thousands of ISIS family members currently being held in camps, and over a million internally displaced people in addition to overwhelming reconstruction needs. Iraq is also facing a geo-strategic battle as it finds itself caught between the standoff between Iran and the US, and as it struggles to decide how to respond to the renewed sanctions on neighbouring Iran. What are the prospects for the Iraqi government as it tackles these challenges, and how can the international community support these efforts so that ISIS is unable to rise again?
Nussaibah Younis is an expert on the politics, economy and foreign policy of Iraq. She is Senior Advisor to the European Institute of Peace, where she designs and implements high-level mediation efforts designed to further stability in Iraq. She is also the founder and director of the Iraq Leadership Fellows Program at the American University of Iraq, which trains Iraqi political and social activists in
campaigning skills. Younis previously directed the Task Force on the Future of Iraq at the Atlantic Council, was Associate Fellow in the Middle East and North Africa Programme at the British think tank Chatham House, and was Senior Research Associate of the Project on Middle East Democracy (POMED). She holds a PhD in International Relations from the University of Durham and was a Post-Doctoral Fellow at Harvard University's Belfer Center for Science and International Affairs.
More Info
Add to Calendar