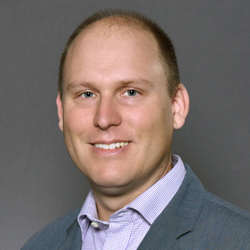 When: Wednesday, April 17, 2019
12:00 PM - 1:00 PM
Where: 620 Library Place, room 106, Evanston, IL 60208 map it
Audience: Faculty/Staff - Student - Public - Post Docs/Docs - Graduate Students
Contact: Program of African Studies 847.491.7323

Group: Program of African Studies
Category: Lectures & Meetings
Description:
Andrew Dillon, Clinical Associate Professor within Kellogg's Public-Private Interface Initiative (KPPI); Research Associate Professor in the Global Poverty Research Lab, Northwestern University
Making Markets: Experiments from rural Mali
Abstract
Making markets is key to economic development. Rural farmers often lack access to agricultural inputs which are key to increasing agricultural productivity, increasing incomes, and alleviating poverty. The barriers to agricultural input adoption may be on the "supply-side," meaning that input dealers may lack sufficient stocks at peak demand periods, access to rural markets, or information about the inputs to inform farmers. The barriers may also be on the "demand-side," meaning that farmers may not be able to buy inputs because of lack of credit, knowledge of new technologies, or land and labor constraints that make complementary investments in fertilizer unprofitable. This talk will describe how innovations in behavioral economics have provided new insights into why markets fail and ideas for improved market designs that have been tested in Kenya, Burkina Faso and Mali. Results from recent experiments in Mali will be presented with an emphasis on how this participatory partnership evolved and policy implications for scaling up results.
Bio
Andrew Dillon is a development economist whose research focuses on how improving productivity increases welfare in developing countries and the methods and measures that establish these causal relationships. His current research focuses on market organization in developing countries and productivity-enhancing investments that households may make in health and nutrition, new agricultural technologies, and education. Ongoing projects are currently being implemented with government, private sector firms, and NGOs in Burkina Faso, Mali and Nigeria.