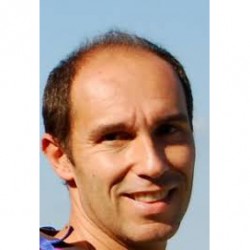 When: Wednesday, June 5, 2019
12:00 PM - 1:00 PM Central
Where: 620 Library Place, room 106, Evanston, IL 60208 map it
Audience: Faculty/Staff - Student - Public - Post Docs/Docs - Graduate Students
Contact: Program of African Studies (847) 491-7323

Group: Program of African Studies
Category: Lectures & Meetings
Description:
Richard Banégas, Political Science, Sciences Po, Paris, France
ID Wars: Struggling for Citizenship in Côte d'Ivoire
Bio
Richard Banégas is professor of Political Science at Sciences Po specializing in the study of West Africa and the African Great Lakes region. He holds an MA from Sciences Po Bordeaux (1991), a PhD from Sciences Po Paris (1998) and the habilitation to supervise doctoral research (HDR) from the University of Paris 1 Panthéon-Sorbonne (2006), where he was the Head of the African studies Master's program for about 15 years and still codirects the Joint African Studies Program with Columbia University.
A member of the International African Institute (London) and of the editorial board of the journal Politique africaine, he directs the Les Afriques book series at Karthala Publishers and is president of the Association des chercheurs de Politique africaine (ACPA). In addition to his research and teaching activities, he is the permanent consultant on Africa for the French Ministry of Foreign Affairs' Policy Planning Unit.
His previous key research concentrated on democratization processes in Benin and Uganda and his current projects explore the issues of citizenship, violence and mobilization of the youth in West Africa, with a special focus on the Ivory Coast. His interests also include the topics of war, crisis resolution and post-conflict reconstruction.