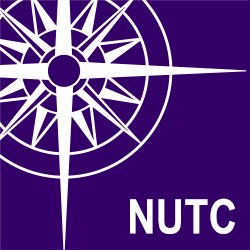 When: Thursday, May 9, 2019
11:30 AM - 1:30 PM Central
Where: 13th Floor, METRA - 547 W. Jackson Blvd., Chicago, IL 60661
Audience: Faculty/Staff - Student - Public - Post Docs/Docs - Graduate Students
Cost: Open to the public / Registration & government-issued photo ID required
Contact: Joan Pinnell (847) 491-7287

Group: Northwestern University Transportation Center
Category: Academic
Description:
Northwestern University Transportation Center's Sandhouse Rail Group presents:
"Metra: On Track to Excellency & Regional Vitality"
Jim Derwinski - Executive Director & Chief Executive Office
Chris Krakar - Chief Engineering Officer
Kevin McCann - Chief Mechanical Officer
Metra recognizes its role in the economic development of Northeast Illinois by providing effective and efficient transportation. Doing this is challenging on a daily basis due to the age of Metra's rolling stock and infrastructure. Jim will discuss how Metra is meeting these challenges and Metra's vision for its future. Chris is going to discuss Metra's response to this winter's Vortex. Kevin is going to discuss how Metra is updating its locomotive fleet through purchases, rehab programs and remanufacturing of existing units as well as the coach rehabs programs and request for proposals (RFP) for new coaches. This should be a very informative session. Q&A will follow the presentations.
.......
THURSDAY, MAY 9, 2019
11:30 AM – 1:30 PM
METRA HEADQUARTERS
547 W. Jackson Blvd, Chicago, 13th Floor (Board of Director's Room)
EVENTBRITE REGISTRATION REQUIRED

Please bring government-issued ID for building access.
Please bring your own lunch. Water and soft drinks will be provided.
NUTC encourages you to attend and travel by Metra to this Sandhouse Meeting.

.......
LIVESTREAM the MEETING: 
http://metrarr.granicus.com/MediaPlayer.php?publish_id=1fa7b22c-941a-4bdf-9794-033e2a406583
SPEAKER BIOS
As CEO/Executive Director of Metra, Mr. Jim Derwinski provides overall leadership and direction to all areas of Metra operations and administration to ensure that Metra achieves its vision, mission, goals and objectives. Financial responsibility includes oversight of Metra's budget, which totals more than $1 billion for operations and capital. After a six-year stint in the U.S. Navy as an electrician on nuclear submarines, Mr. Derwinski began his railroad career as a locomotive electrician with the Chicago & North Western Railroad in 1993. He joined Metra as an electrician in 1997 and steadily rose through the ranks serving as a foreman, general foreman, shop superintendent, director of systems maintenance, locomotive superintendent, Rock Island division director and Milwaukee division director and then senior director of mechanical operations. He was named Chief Mechanical Officer in September 2013. Mr. Derwinski is a member of the American Public Transportation Association (APTA) Board of Directors, along with serving on several other APTA committees. He is also on the Safety Operations and Management Committee (SOMC) of the Association of American Railroads (AAR), Chair of the recently formed Commuter Rail Coalition and on the Transportation Technology Center, Inc. (TTCI) Board of Directors.
Christopher Krakar is the current Chief Engineering Officer for Metra, one of the largest and most complex commuter rail systems in North America serving the six (6) counties in Northeastern Illinois. His responsibilities for Metra have ranged from system design, maintenance supervision, and project management for numerous assignments throughout his 28 year railroad career. In his current role, he provides the complex direction, planning, development, and organization for Engineering activities ensuring the safe, efficient, and effective operation of the Engineering Department. Enlisting in the Air Force in his late teens, Christopher started out as an Electronic Technician and soon developed his passion for Engineering. Upon separation from service, he took advantage of his veteran benefits and obtained a Bachelor of Science in Electrical Engineering from the University of Illinois at Chicago.
Kevin McCann was named Chief Mechanical Officer in January 2018. In this role, Kevin provides leadership and is accountable for directing all activities of the Mechanical Department, including Mechanical Operations and development and integration of Capital Programs while fostering cultural and process changes to maximize team productivity. Mr. McCann assists in the development of long term plans for Metra's rolling stock, maintenance facilities and coach yards. Kevin received his Airframe & Powerplant Mechanic License from the Federal Aviation Administration (FAA) in 1988. He then earned his Bachelor's degree in Aviation Maintenance Management from Lewis University in 1990. Mr. McCann started his career in Transportation with Midway Airlines before going to work for Norfolk Southern Railroad in 1992. Kevin came to Metra in 1996 as a Carman and since has served in various progressively responsible management positions throughout his career including: Project Manager for Metra's new gallery car and Highliner (EMU) programs, Superintendent, Division Director, Senior Director of Mechanical Operations, Senior Director of Mechanical Capital Projects and currently serves as Metra's Chief Mechanical Officer.
.....
The Northwestern University Transportation Center Sandhouse Rail Group hosts meetings to connect active and veteran rail practitioners with students and academics interested in rail-related issues.