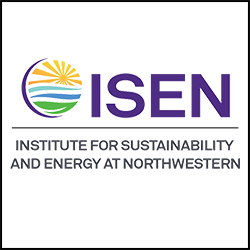 When: Wednesday, May 8, 2019
5:45 PM - 6:45 PM
Where: 5757 South University Avenue, Chicago, IL 60637
Audience: Faculty/Staff - Student - Public - Post Docs/Docs - Graduate Students
Contact: Jeff Henderson 847.467.1972

Group: ISEN private
Category: Global & Civic Engagement
Description:
Description
The Phoenix Sustainability Initiative (PSI) Speaker Series presents Chris Wheat, Strategy Director American Cities Climate Change Challenge at the Natural Resources Defense Council (NRDC) and former chief sustainability officer for Chicago. Chris will discuss the efforts of cities, states, businesses and other organizations in the U.S. to mitigate climate change in the absence of federal action. Amir Jina, assistant professor at the Harris school, will moderate the discussion, which will be followed by a screening of the documentary "Paris to Pittsburg" (watch the tailer here: https://www.youtube.com/watch?v=sFznn8FNRbU).
Chipotle (including a vegetarian option) will be served! For drinks, please bring your own mug/tumbler.
Agenda
5:45 p.m. ... Doors open/check-in
6:00-6:55 p.m. ... Discussion with Chris Wheat moderated by Amir Jina
7:00-8:15 p.m. ... Screening of "Paris to Pittsburg"
Speakers
Chris Wheat is Director of Strategy and City Engagement for the American Cities Climate Challenge at the Natural Resources Defense Council. The Challenge is a new initiative funded by Bloomberg Philanthropies to accelerate climate change actions in 25 cities around the U.S. Chris joined the Challenge after spending seven years in the Office of Chicago Mayor Rahm Emanuel. Chris held several positions in the Emanuel administration, including director of the Mayor's Innovation Delivery Team, Chicago's Chief Sustainability Officer, and, most recently, the Mayor's Chief of Policy. A native of Little Rock, Arkansas, Chris holds a B.A. from Washington University in St. Louis and an M.B.A. from the University of Chicago Booth School of Business.
Amir Jina is an assistant professor at the Harris School of Public Policy. He previously served as a postdoctoral scholar at the Economics Department of the University of Chicago. An environmental and development economist, his research focuses on the role of the environment and environmental change in the shaping how societies develop. He uses applied economic techniques combined with methods from climate science and remote sensing to understand the impacts of climate in both rich and poor countries, and has conducted fieldwork related to climate change adaptation with communities in India, Bangladesh, Kenya, and Uganda. Prior to University of Chicago, Amir was a visiting scholar at the Goldman School of Public Policy in University of California, Berkeley where he worked on the economic analysis of the Risky Business initiative, an independent assessment of the economic risks posed by a changing climate in the U.S commissioned by co-chairs Michael R. Bloomberg, Henry Paulson, and Tom Steyer. Amir received his Ph.D. in Sustainable Development and M.A. in Climate and Society both from Columbia University, B.A.s in Mathematics and Theoretical Physics from Trinity College, Dublin, and previously worked with the Red Cross/Red Crescent in South Asia.