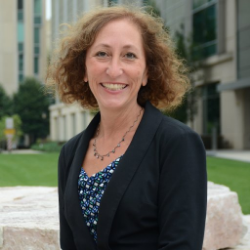 When: Monday, October 21, 2019
12:00 PM - 1:30 PM
Where: Kresge Hall, Room 1-515 (The Forum), 1880 Campus Drive, Evanston, IL 60208 map it
Audience: Faculty/Staff - Student - Public - Post Docs/Docs - Graduate Students
Cost: Free
Contact: Danny Postel

Group: Middle East and North African Studies
Category: Lectures & Meetings
Description:
In this talk, Galya Ben-Arieh will share research she is doing for a co-authored article with Volker Heins (University of Duisburg-Essen) in which they examine the politics of refugee and migrant rescue in the Sahara crossing and the Mediterranean as it plays out through narratives of legality in localities such as Agadez in Niger and Sicily. Across the globe in migrant receiving states there has been an increase in state criminalization of civil assistance for refugees and migrants. While under international and national refugee law a refugee ought to be protected and granted an administrative process to determine refugee status, the increase in what Ben-Arieh and Heins call the criminalisation of kindness has been supported through measures also legitimised by international law.
The contradictions between the humanitarian commitment to protect refugees who enter with the assistance of smugglers, and international sanctions against smugglers have given rise to multiple narratives of legality. Ben-Arieh and Heins focus on two dominant narratives that are at the heart of conflicts over the legality of migrant rescue. The 'smuggler narrative', which assumes that migration can be managed and that deterrence and development aid will reduce refugee flows, leads to commitments of containment. The 'rescue narrative', by contrast, assumes that migration cannot be managed and that development and education increases migration flows, and creates interpretive communities that support mobility and human rights.
Galya Ben-Arieh (Ruffer), J.D., Ph.D., dedicates her time as a lawyer, teacher and action researcher to understanding the realities of refugee policy and how we can better fulfill our promise of humanitarian protection. A full Professor of Political Science in the Lecturer Faculty at Northwestern, she teaches courses on refugee policy and constitutionalism. She founded and directed the Center for Forced Migration Studies (CFMS), which was housed at the Buffett Institute from 2011 until 2018. She is co-editor (with Benjamin Lawrance) of Adjudicating Refugee and Asylum Status: The Role of Witness, Expertise, and Testimony (Cambridge University Press, 2014).