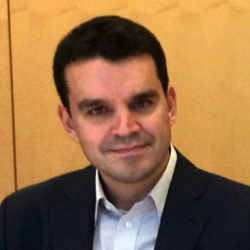 When: Monday, November 4, 2019
12:00 PM - 1:30 PM Central
Where: Kresge Hall, Room 1-515 (The Forum), 1880 Campus Drive, Evanston, IL 60208 map it
Audience: Faculty/Staff - Student - Post Docs/Docs - Graduate Students
Cost: free
Contact: Danny Postel

Group: Middle East and North African Studies
Co-Sponsor: Keyman Modern Turkish Studies (Northwestern Buffett)

Category: Lectures & Meetings
Description:
Please join the MENA Program and the Keyman Modern Turkish Studies Program for this lecture by Keyman Visiting Scholar Ioannis N. Grigoriadis, who will discuss his recent book Democratic Transition and the Rise of Populist Majoritarianism: Constitutional Reform in Greece and Turkey (Palgrave Macmillan, 2018).
Using case studies from Greece and Turkey, Professor Grigoriadis argues that while majoritarianism is often celebrated as a manifestation of popular sovereignty, it can undermine institutional performance and even stifle the process of democratic consolidation, contributing to a confrontational and inefficient democratic regime in cases of transition states where levels of social capital are low and social polarization is high. Building up a "mild democracy" requires maturity of institutions and an efficient system of checks and balances and implementation control mechanisms, while building consensus and trust in societies torn by ethnic, religious and ideological divides is not a luxury but a precondition for democratic consolidation and economic prosperity.
Ioannis N. Grigoriadis is Associate Professor and Jean Monnet Chair of European Studies at the Department of Political Science and Public Administration at Bilkent University in Ankara. He is the author of two previous books, Instilling Religion in Greek and Turkish Nationalism: A "Sacred Synthesis" (2012) and Trials of Europeanization: Turkish Political Culture and the European Union (2009). He is the series editor of "Reform and Transition in the Mediterranean" published by Palgrave Macmillan. He was recently an IPC-Stiftung Mercator Senior Research Fellow at the German Institute for International and Security Affairs (Stiftung Wissenschaft und Politik-SWP) in Berlin and a Stanley J. Seeger Research Fellow at Princeton University. Ηe has also been a research associate at Columbia University and the University of Oxford.