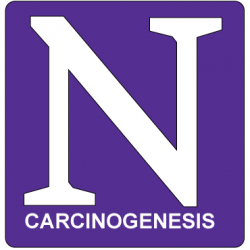 When: Monday, October 28, 2019
3:30 PM - 5:00 PM
Where: Ward Building, 3-015, 303 E. Chicago Avenue, Chicago, IL 60611 map it
Audience: Faculty/Staff - Student - Graduate Students
Cost: free
Contact: Mark Tortoriello

Group: Lurie Cancer Center Basic Science Programs
Category: Lectures & Meetings
Description:
The Cancer Biology Cluster directors, J. Julie Kim, PhD and Kathy Green, PhD, and the associate director for Education and Training in the Robert H. Lurie Comprehensive Cancer Center of Northwestern University, John Crispino, PhD, invite all PhD students interested in Cancer Biology to a fall welcome reception. This is a wonderful opportunity to meet current trainees and preceptors, learn about a current trainee's research, and discover training activities available to students from T32 leaders and a student Cancer Biology Cluster leader. Light refreshments will be provided.
Agenda:
3:30 – 3:35 PM: Welcome
John Crispino, PhD
Robert I. Lurie, MD, and Lora S. Lurie Professor
Professor of Medicine (Hematology and Oncology) and Biochemistry and Molecular Genetics
Associate Director, Education and Training, Robert H. Lurie Comprehensive Cancer Center
3:35 – 3:50 PM: Introduction to Cancer Biology Track
J. Julie Kim, PhD
Susy Y. Hung Research Professor
Professor of Obstetrics and Gynecology (Reproductive Science in Medicine)
Director, Cancer Biology Cluster
Invitation to Cancer Research Club
Emma Schuster, Driskill Graduate Program in the Life Sciences (Liu Lab)
Kevin Park, Northwestern Interdepartmental Neuroscience Program (Yu Lab)
3:50 – 4:05 PM: T32 Training Grant Overview
Kathy Green, PhD
Joseph L. Mayberry, Sr., Professor of Pathology and Toxicology
Professor in Pathology and Dermatology
Associate Director of Basic Sciences, Robert H. Lurie Comprehensive Cancer Center
Co-Director, Cancer Biology Cluster
4:05 – 4:35 PM: Student Presentation
Caleb Stubbs (Satchell Lab) | Ras/Rap1 Specific Endopeptidase Inhibits Ras Signaling in Colon Cancer Cells
4:35 – 5:00 PM: Networking
Light refreshments will be provided.
About the Carcinogenesis T32 Training Program:
The Carcinogenesis Training Program, funded by an Institutional National Research Award (NRSA) from the National Cancer Institute (NCI T32 CA009560), provides comprehensive research training to 9 predoctoral students per year in cancer biology. The program serves as a focus for interdisciplinary interactions among students, postdoctoral fellows and faculty in tumor biology with special strengths in signal transduction, adhesion, motility and angiogenesis, viral carcinogenesis, tumor therapy, translational studies, chemoprevention and a growing program in cancer genetics. Candidates for funding in this Training Program come from the pool of second year graduate students matriculated into either the Driskill Graduate Program (DGP) at Northwestern University's Feinberg School of Medicine or the Interdepartmental Biological Sciences Program (IBiS) in the Weinberg College of Arts and Sciences at Northwestern University. Applications, consisting of a letter of nomination from thesis advisor, student CV, essay describing cancer-relevant project, graduate school performance evaluations and undergraduate academic transcript, are reviewed by the Program's Steering Committee in the fall of the 2nd year. From this pool, students are invited for an interview and selected students are admitted in the fall of the 3rd year. The Program makes every effort to attract students from diverse racial/ethnic, economic and other disadvantaged backgrounds. Graduates of the program go on to pursue outstanding postdoctoral positions, and the majority ultimately obtain positions in cancer research in academia or the commercial sector.