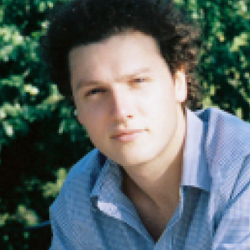 When: Wednesday, October 16, 2019
12:00 PM - 1:00 PM
Where: Chambers Hall, Lower Level, 600 Foster St, Evanston, IL 60208 map it
Audience: Faculty/Staff - Student - Public - Post Docs/Docs - Graduate Students
Cost: Free
Contact: Meghan Stagl 847.491.2527

Group: Northwestern Institute on Complex Systems (NICO)
Category: Academic
Description:
Speaker:
Steve Cicala - Assistant Professor, University of Chicago Harris School of Public Policy
Title:
Imperfect Markets versus Imperfect Regulation in U.S. Electricity Generation
Abstract:
This paper evaluates changes in electricity generation costs caused by the introduction of market mechanisms to allocate production in the United States. I use the staggered transition to markets from 1999-2012 to estimate the causal impact of liberalization using a differences-in-differences design on a comprehensive hourly panel of electricity demand, generators' costs, capacities, and output. I find that markets reduce production costs by 5% by reallocating production: Gains from trade across service areas increase by 55% based on a 25% increase in traded electricity, and costs from using uneconomical units fall 16%.
Speaker Bio:
Steve Cicala is an assistant professor at the University of Chicago Harris School of Public Policy and a Faculty Research Fellow at the National Bureau of Economic Research. His work focuses on the economics of regulation, particularly with respect to environmental and energy policy. 
Live Stream: