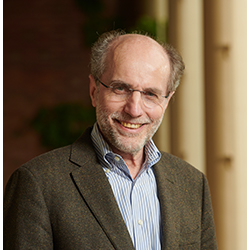 When: Tuesday, October 8, 2019
3:30 PM - 4:30 PM
Where: Robert H Lurie Medical Research Center, Hughes Auditorium, 303 E. Superior, Chicago, IL 60611 map it
Audience: Faculty/Staff - Student - Public - Post Docs/Docs - Graduate Students
Cost: Free
Contact: Valerie Nikolas

Group: Department of Pathology
Category: Lectures & Meetings
Description:
Join the Department of Pathology for the 22nd Annual Joseph C. Calandra Lecture on Tuesday, Oct. 8, 2019. 
Pietro De Camilli, MD, will present "New pathways for lipid traffic within cells." De Camilli is the John Klingenstein Professor of Neuroscience, Professor of Cell Biology, Investigator at the Howard Hughes Medical Institute, Chair of the Department of Neuroscience, Founding Director of the Cellular Neuroscience, Neurodegeneration and Repair (CNNR) Program, and Director of the Kavli Institute for Neuroscience at Yale University Medical School. 
Lecture from 3:30 p.m. to 4:30 p.m.
Reception immediately to follow. 
A defining characteristic of eukaryotic cells is the presence of intracellular membranes. The most abundant endomembrane system is the endoplasmic reticulum (ER), which participates in a multiplicity of functions, including synthesis of most membrane lipids. A major mechanism to deliver newly synthesized lipids to other membranes, and then to return their hydrophobic catabolic products to the ER for metabolic recycling, is the traffic of vesicles that carry them in their bilayer. However, this mode of transport is complemented by the activity of lipid transport proteins that carry lipids through the cytosolic space by shielding them in hydrophobic cavities. Many such proteins also function as tethers between the ER and other membranes and thus act at sites where the ER makes close contacts with other membranous organelles without leading to membrane fusion. In Dr. De Camilli's talk he will discuss the properties, regulation and functions of some of these lipid transport proteins. He will focus in particular on the VPS13 protein family, a novel class of lipid transport proteins whose mutations result in neurodegenerative conditions, including Parkinson's disease.