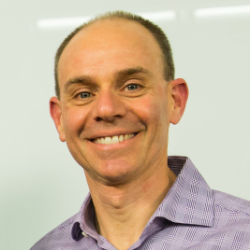 When: Tuesday, October 1, 2019
12:30 PM - 1:30 PM Central
Where: Crowe Hall, Room 1-132, 1860 Campus Drive, Evanston, IL 60208 map it
Audience: Faculty/Staff - Student - Post Docs/Docs - Graduate Students
Contact: Danny Postel

Group: Latin American and Caribbean Studies
Category: Academic
Description:
In this talk, Professor Pablo Boczkowski will present findings from his current book project, "Abundance: On the experience of living in a world of information plenty." Drawing upon 158 interviews conducted in Argentina during 2016 and 2017, and a 700-person survey administered in City of Buenos Aires and its suburbs half-way through the fieldwork, the manuscript examines the structural and cultural dynamics that mediate between an environment characterized by exponential growth in digital communication devices and content on the one hand, and different modalities of reception and experience on the other.
Pablo J. Boczkowski is professor in the Department of Communication Studies at Northwestern, co-director of the Center for the Study of Media and Society in Argentina, and starting in 2019 also senior research fellow at the Weizenbaum Institute for the Networked Society in Germany. From 2014 to 2017 he served as the inaugural faculty director of the MS in Leadership for Creative Enterprises (MSLCE) program.
His research program examines the dynamics of digital culture from a comparative perspective. He is the author of three books, three edited volumes, over thirty journal articles, twenty book chapters, and eighty conference presentations. He is currently the coordinator of Project NET, a study of the consumption of news, entertainment, and technology in Argentina, Finland, Israel, Japan, and the United States.